Community Engagement
Our faculty conduct research that addresses critical issues facing our communities, including barriers to learning, health, and well-being throughout the lifespan. We work with infants, students from primary to higher education, and adults of all ages to help improve academic achievement and other outcomes in our schools, as well as to improve literacy, decision making, and other skills needed to be productive members of society.
We highlight below several projects with interventions that help solve problems faced by individuals and organizations in our communities, while also advancing the science of learning, teaching, and education.
Improving outcomes in the community
Promoting racial literacy and cultural empathy among police recruits
Community-initiated efforts to address COVID-19 health disparities
In late 2020, faculty members in Educational Psychology--Drs. Cherie Avent, Melissa Goodnight, and Nidia Ruedas-Gracia--joined their UIUC College of Education colleague, Emily Stone, to form a collaborative that is working with local African American faith leaders to logistically and financially support community-initiated efforts to address COVID-19 health disparities. They are joined by two graduate students, Larry Washington and Maria Serrano Abreu, and an undergraduate student through the Community Academic Scholars program, Royal Shrestha. The collaborative's approach to this work stems from their training in culturally sustaining research (e.g., Ladson-Billings, 1995; McCarty & Lee, 2014; Paris & Alim, 2017) and culturally responsive evaluation (e.g., Hood, 2004; Hood, Hopson, & Kirkhart, 2015; Hopson, 2009). So far, their partnerships have led to three church-based vaccine clinics. The team has received two seed grants to support their efforts. They are continuing their work by brainstorming further interventions with church partners. Additionally, the team has begun an evaluation of COVID-19 community walk-in clinics sponsored by the Champaign Urbana Public Health Department (CUPHD) to support CUPHD in reflecting on their successes and challenges with their COVID-19 response.

Improving student outcomes in schools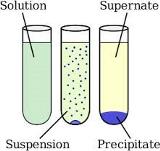 Improving high school science learning by promoting students' use of diagrams ›

---
Improving adult cognitive and health outcomes in communities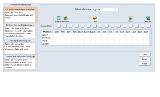 Improving older adults' medication knowledge and use ›