Student Testimonials: I Chose Illinois Because...
Student Testimonials: I chose Illinois because...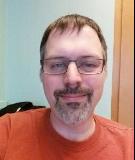 I chose Illinois because it gave me the chance to work with experts in different fields and across colleges. I am able to work with researchers in Physics, Engineering, Social Work, Chemistry, Biology, and Education on different collaborative research projects.
-- Jason Morphew, CSTL Program
I love that the counseling program is a microcosm of the whole university's commitment to interdisciplinary collaboration. Through coursework, research, and counseling practice I get to work with and learn from people all over campus.
-- Jessamyn Perlus, Counseling Psychology Program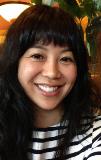 The interdisciplinary approach of the Educational Psychology program at the University of Illinois provides graduate students the opportunity to collaborate with esteemed and supportive faculty not only within the department, but also from other areas of study. That we are encouraged to learn from multiple perspectives—psychology, statistics, curriculum and instruction, among others—to inform our research is a vital part of our training. This is one of the program's strengths, and one of the many reasons I chose Illinois.
-- Shereen Oca Beilstein, Developmental Sciences Program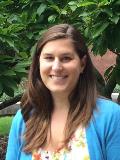 The faculty provide opportunities to engage in innovative research projects, both in addressing issues at the forefront of educational policy and practice, and also in pioneering advanced research methods. Being a graduate student in the Department of Educational Psychology at the University of Illinois means working at the cutting edge of educational research.
-- Jennifer Timmer, Queries Program