Honoring our renowned Education at Illinois graduates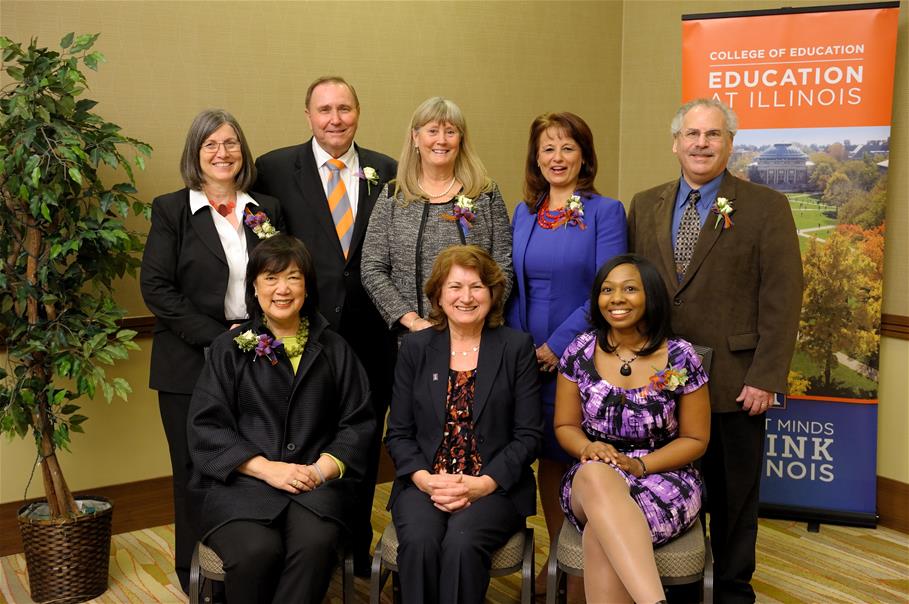 The College of Education Distinguished Alumni Awards were established by the Education Alumni Association (EAA) in 1995 to publicly recognize the outstanding contributions of our graduates. The awards are presented each year at the Spring Alumni Awards brunch.
The Distinguished Alumni Award is presented to those alumni who have attained outstanding success and national or international distinction in their chosen profession or life's work, and whose accomplishments reflect admirably on, or bring honor to, the College and their Alma Mater.
The Young Alumni Achievement Award recognizes young alumni less than 40 years of age, as of May 1 during the year of the award, who have made outstanding professional contributions to their field since graduating from the College of Education at Illinois.
View the past Distinguished Alumni Award recipients.
Nominations for both awards are solicited annually from faculty, alumni, and friends of the College, specifically in the fall of each year. However, we accept award nominations throughout the year. We encourage nominations to be kept confidential.
The nomination deadline for 2022 awards is September 1, 2021.
College of Education alumni can also be recognized through campus-level awards through the University of Illinois Alumni Association.
If you would like to update or send new information for an existing nomination, you may do so at any time. For more information, please contact the Office of Advancement at advancement@education.illinois.edu or 217.244.7228.