Creating new tools and environments for learning
Learning is ubiquitous—it's happening everywhere, all the time, but big change is needed if learning is to continue to be meaningful.


Students live in a world that no longer looks, feels, or works like the traditional classroom. They play video games; they text to communicate; they connect with friends through social media; they download songs and stories; they look for answers to their questions and pursue their interests online. Their experiences outside of the classroom are intertwined with digital technologies and social media networks. Most schools have not effectively harnessed these powerful technologies. Students still experience teacher talk, one-hand-up-at-a-time dialogue, and traditional textbooks. Many educators have not yet gained access to the affordances of new technologies for the development of more engaging pedagogies, embedded feedback/assessment, and transformative, anywhere-anytime learning.
I think we can do some excitingly different things which are fundamentally different from the traditional classroom architecture.

William Cope
Digital Environments for Learning, Teaching, and Agency
The Digital Environments for Learning, Teaching, & Agency (DELTA) program focuses on the creation and research of digital environments for learning and teaching. This includes technology-enhanced classrooms, mobile devices, and immersive simulations across a range of disciplines, including science, engineering, math, and history.
This program is ideal for students who wish to learn more about the potential of technology in learning environments in formal (e.g., schools) and informal (e.g., museums and after school clubs) settings. The program also provides opportunities to explore out-of-school learning opportunities, such as educational applications, games, and toys.
DELTA is exposing students to cutting-edge learning technologies and best practices for conducting research on how education can be enhanced with interactive digital media.

Robb Lindgren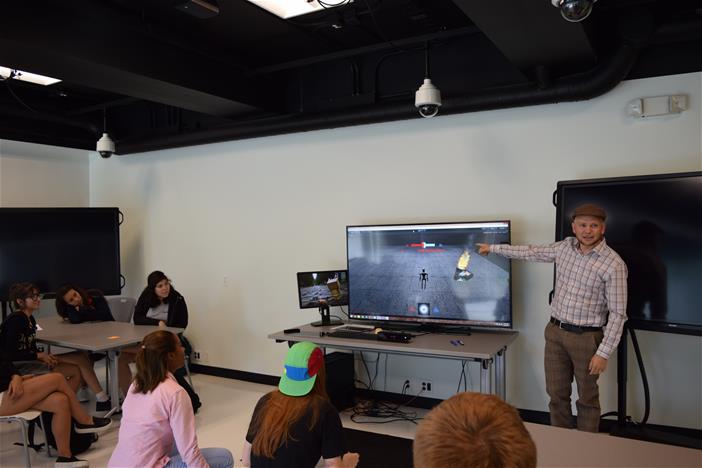 New technologies expand educational capacities
Professor Emma Mercier is developing a deeper understanding of how technological applications in classroom architecture can enhance teaching, learning, and assessment.

Hear Mercier discuss her work on Classrooms as Device Ecologies: Designing Technology to Support Collaborative Learning in Classrooms