Report: Many Illinois Students Not Receiving Critical CS Education
by Sharita Forrest, UI News Bureau / Jul 27, 2021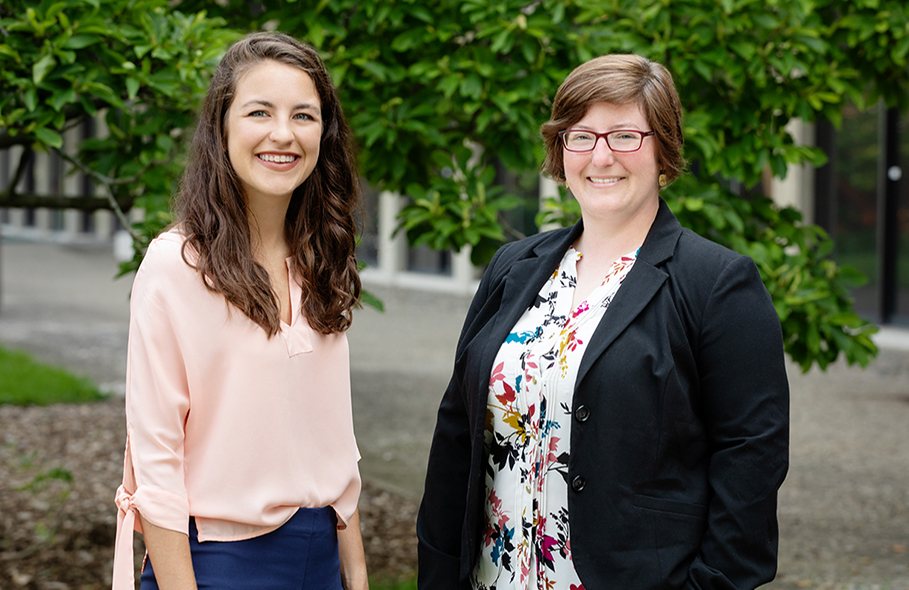 Illinois urgently needs to adopt educational standards on computer science education and appropriate funding to make teacher-training programs more affordable and accessible, a new report recommends. EPSY graduate student Madison Sewell and school-university research coordinator Raya Hegeman-Davis co-wrote the report.
With 80% of current jobs requiring some level of computing knowledge, high school graduates in Illinois are entering a workforce dominated by technology, yet many of these young people are not receiving the computing education they need to succeed, a new report suggests.
Based on surveys of 463 educators in K-12 schools throughout Illinois, the report spotlights the digital divide between urban and rural students in access to computer science courses and qualified teachers. The researchers also note that more than two-thirds of all the states – but not Illinois – have learning standards for K-12 computer science, with more than half of all states providing funding for teacher professional development opportunities in computer science education.
Co-authors Raya Hegeman-Davis and Madison Sewell, both of the University of Illinois Urbana-Champaign, found that many elementary and secondary schools in Illinois, especially those outside the Chicago area, aren't offering computing courses.
Hegeman-Davis is the school-university research coordinator in the Bureau of Educational Research, and Sewell is a graduate student in Educational Psychology.

Read the full story from the UI News Bureau...