Al Davis 2019 Recipient of UI Alumni Association's Lou Liay Spirit Award
by Jim Rossow, News-Gazette Media / Oct 18, 2019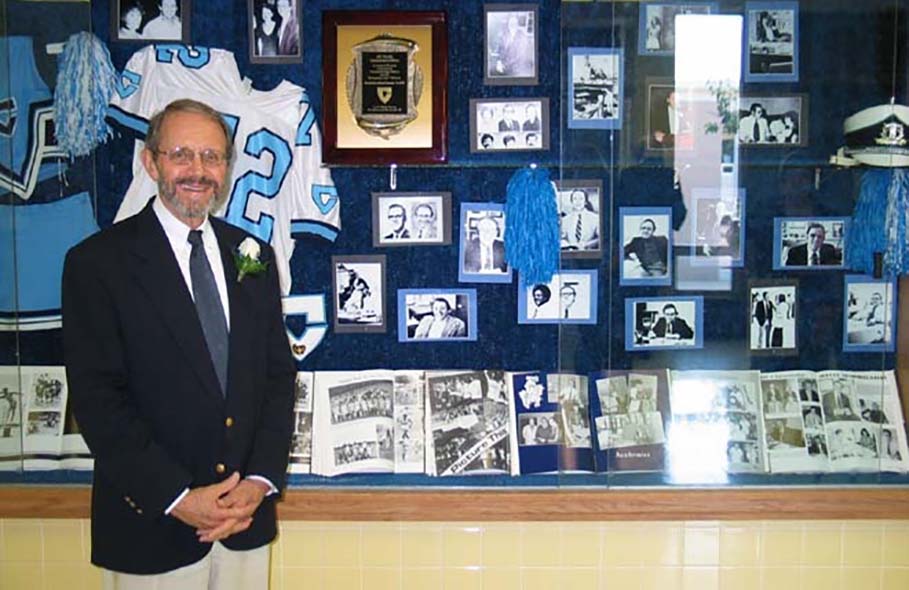 College of Education alum Al Davis, BS '60 , MS '62 Education, CAS '64 Educational Administration, is receiving the University of Illinois alumni association's Lou Liay Spirit Award, which honors a UI grad who, among other things, has 'consistently demonstrated extraordinary spirit and pride in support of the university.'
In town to receive a big-time award from the University of Illinois, he said he'd find time to swing by the high school he helped run for nearly 30 years.
He just might not recognize it.
Due to construction, Centennial High looks a bit different than when Davis was helping it get off the ground (it was referred to as the Annex back then).
"Much of my life was Unit 4," said Davis, whose administrative work often was rightly celebrated up to and after his retirement in 1994.

Read the full News-Gazette story...