Scope and Support of I-STECS Initiative Broadens
by Ashley Lawrence / Jul 15, 2019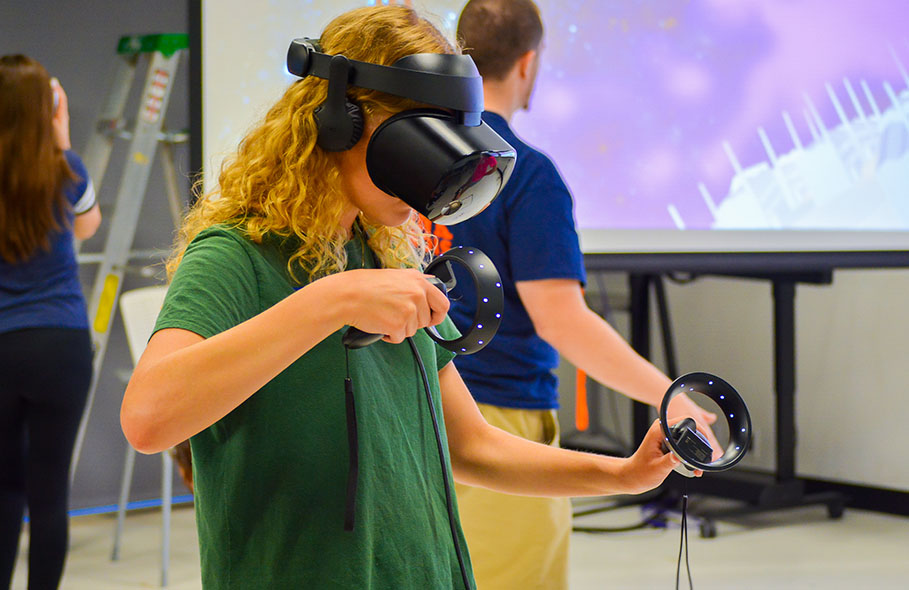 Additional funding, along with a growing consortium of academic, industry, non-profit, and legislative partners, is expanding the mission of the I-STECS initiative to help chart a path for the future of computer science (CS) education in Illinois.
The College of Education's Illinois Secondary Teacher Education and Computer Science (I-STECS) initiative was initially created to address a two-fold, state-wide need: for current secondary teachers to earn an endorsement to teach computer science, and to create a certification program for new high school teachers in computer science education. And while this remains a major outcome goal, the I-STECS team has been confronted with a few fundamental questions while working toward it:
How do we best serve in-service computer science teachers?
Are there current standards and benchmarks for computer science education in Illinois?
What should be taught, and at what grade levels?
How should CS education be evaluated?
Are we being inclusive to the communities we serve? Are immigrant populations, Hispanics, African Americans, and others first-class players in this CS education effort?
What level of investment matches the demand for a CS-educated workforce in Illinois?
How do we ensure our students are well prepared, having every opportunity to compete for the best jobs in their home state?
"I-STECS has gotten bigger than just developing a computer science teacher licensure program," says Gabrielle Allen, associate dean for research in the College of Education. "There's a larger context now for I-STECS and statewide, for computer science education."
In late March, the Discovery Partners Institute (DPI) announced the I-STECS' Pathways for K-12 Computer Science Education in Illinois (CSEd Pathways) as one of nine projects awarded seed funding, selecting it out of a pool of 45 submitted. The University of Illinois system and Chicago-based research institute said that creating a statewide pipeline to train computer science teachers represents the sort of work DPI wants to focus on—finding solutions to "grand challenges." The award includes funding, staff support, and use of the DPI facility in downtown Chicago to develop the project.
Raya Hegeman-Davis, I-STECS coordinator, says the DPI funding for the Pathways proposal is serving several purposes, including holding a professional development workshop at the DPI space at 200 S. Wacker Drive this summer for Chicago-area computer science teachers. The workshop's focus will be augmented reality (AR) and virtual reality (VR), two topics chosen through a survey of CS teachers.
"The DPI and Chicago Public Schools have been incredible partners in making this professional development opportunity happen," says Hegeman-Davis. "Polling the teachers in advance was a great approach, as it helped identify new areas and content that teachers don't currently have access to through any existing CS continuing education or workshops."
Workshop participants will learn how to program AR and VR environments for learning experiences. They will work on coding immersive environments and how to teach their students to do the same. Luc Paquette, assistant professor in Curriculum & Instruction and the principal investigator for I-STECS, is co-leading and planning the workshop along with Eric Shaffer, a teaching assistant professor in Computer Science at Illinois, a partner unit of the I-STECS initiative. Registration for the workshop, taking place August 7-9, 2019, was at capacity within two days of opening.
"Our goal for the workshop is to show teachers how they can use emerging technologies, such as virtual reality and augmented reality, to provide an engaging context for students to learn computer science," says Paquette. "We want to show how easy-to-use tools can make these technologies very accessible, and also reflect on the implications of new technologies with regard to human-computer interaction."