Why choose Special Education at Illinois?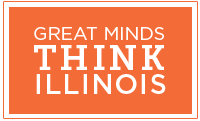 Our College is a Top 25 college of education and many of our programs are in the Top 10, according to the 2021 Graduate College rankings in U.S. News and World Report. The Special Education Department ranks #9, nationally. We offer programs leading to a bachelors, masters, and doctoral degree.
Our undergraduates complete a rigorous teacher preparation program designed to prepare certified special education teachers who use evidence-based instructional strategies to teach students with a variety of disabilities ages kindergarten to 21 years old.
Students interested in pursuing a master's degree have several options, depending on the areas of interest. All master's degree students are required to plan and complete a capstone research project as part of their graduate education.

We offer a high quality research-oriented doctoral program that prepares leaders in special education policy, research, teaching, and service. Graduates of the doctoral program are highly sought after in higher education institutions, school districts, public policy initiatives, and agencies. What is unique about our program at Illinois is that students tailor their doctoral program through the classes they take, the research methodology they specialize in, and the research they conduct. Generally, a doctoral candidate completes a minimum of 32 graduate hours of coursework in the major subject area and at least 4 hours, but no more than 32 hours, of thesis research credit.
On average, our doctoral students complete the program in four to five years of full-time study.

Who are our students?
In fall 2021, the department had an on-campus graduate student enrollment of 30 doctoral and 17 master's degree seeking students, along with 10 off-campus master's degree seeking students. Many graduate students are enrolled full time, but some choose to pursue their degree on a part-time basis. Graduate students in the Department of Special Education come from throughout the U.S. and the world (e.g., Korea, Turkey, Jordan, Taiwan). The Champaign-Urbana area has been a welcoming community to international students and their families for several years.
The undergraduate program is a full-time on-campus program. Currently there are 105 students enrolled in the program. All undergraduate students are pursuing a bachelors' degree in Special Education and the State of Illinois Learning and Behavior Specialist-I (LBS-I) initial teacher licensure. Upon completion of their degree, most graduates are employed as special education teachers in public school settings throughout Illinois and the nation.

Where do our graduates go?

The majority of our graduates continue their careers in academia. Many take faculty and other key positions at various universities and colleges. Several others hold key positions in public and private agencies and organizations all over the world. Our graduates are leaders in the field through their research, teaching, advocacy, and service. We are very proud of our graduates as they contribute to the growth of the field, ultimately helping realize the vision we hold for children, youth, and adults with disabilities, their families, and professionals who work with them

What is the community like?
The University of Illinois at Urbana-Champaign campus is located in the middle of the two cities of Urbana and Champaign, about 130 miles south of Chicago and 170 miles northeast of St. Louis. The combined population of Champaign and Urbana is just over 100,000. The community is in the midst of a rich farming area and has a suburban-like environment. Public transportation is excellent, housing is plentiful, and the cost of living very reasonable. The university has a student population of over 52,000, with over 17,000 of these being graduate and professional students. The university has one of the finest performing arts centers in the nation, with extensive programming in music, dance, and drama. There are extensive facilities for physical activities, fitness, and recreation, and exciting college athletic events in several sports (Big Ten football, basketball, volleyball, tennis, soccer, baseball, golf, etc.). For those who enjoy more urban environments, the opportunities and activities of Chicago, St. Louis, and Indianapolis are all within easy reach.