College of Education Convocation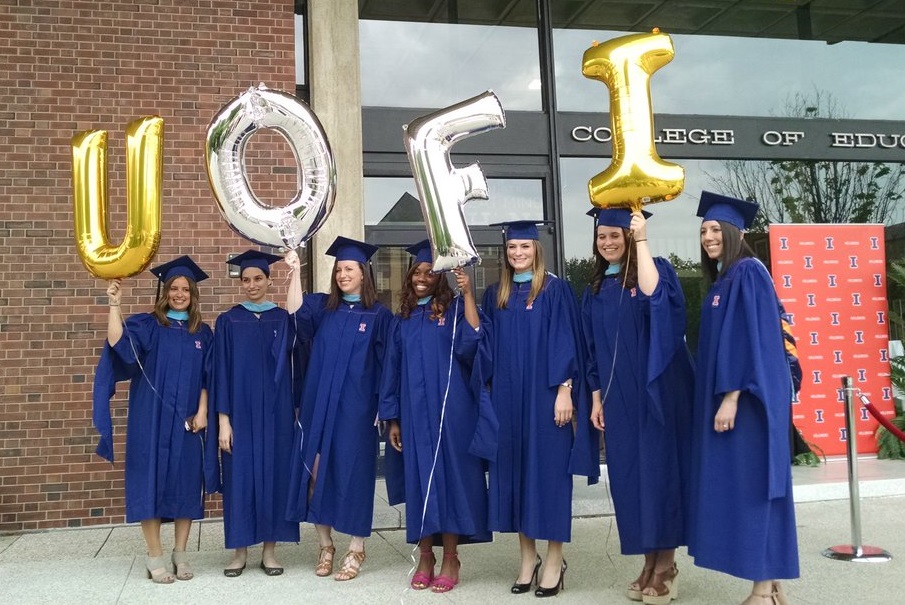 May 2020 Convocation Information
Ceremony:
Saturday, May 16, 2020
1:00 pm
Huff Hall, 1206 S. Fourth Street, Champaign
Line Up and Check-In:
12:00 pm (arrive
no later

than 12:30 pm)
UI Armory, 505 E. Armory Ave, Champaign
Tickets will not be required for the College of Education's 2020 Convocation ceremony; however, advanced registration is required to participate in the ceremony.
Please review the information on the menu to the left. For questions after reviewing, contact convocation@education.illinois.edu.
For information on the system-wide Commencement ceremony, visit commencement.illinois.edu.
If you have questions about the system-wide Commencement ceremony after visiting the website, you may contact the University's Committee on Commencement at 217-333-8834 or email at commencement@illinois.edu.

Convocation Coordinators
Kat Kernick
110B Education Building

Kathy Stalter
140C Education Building