We love hearing from our alumni!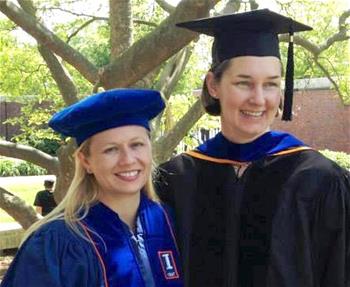 We offer more ways than ever to stay connected to the College's happenings in Urbana-Champaign and worldwide. Staying in touch is easy to do and lots of fun. Whether you are a recent graduate or an established alumnus or alumna, we invite you to connect with us throughout the year by:
Advancement staff members from the College will be on the road throughout the year to strengthen alumni connections and interact with supporters across the country. If you would like to request a personal visit when we are traveling near you, please contact Lisa Denson-Rives at lkdenson@illinois.edu.
Update Your Information ›