The Gift of Giving
by Tom Hanlon / May 5, 2022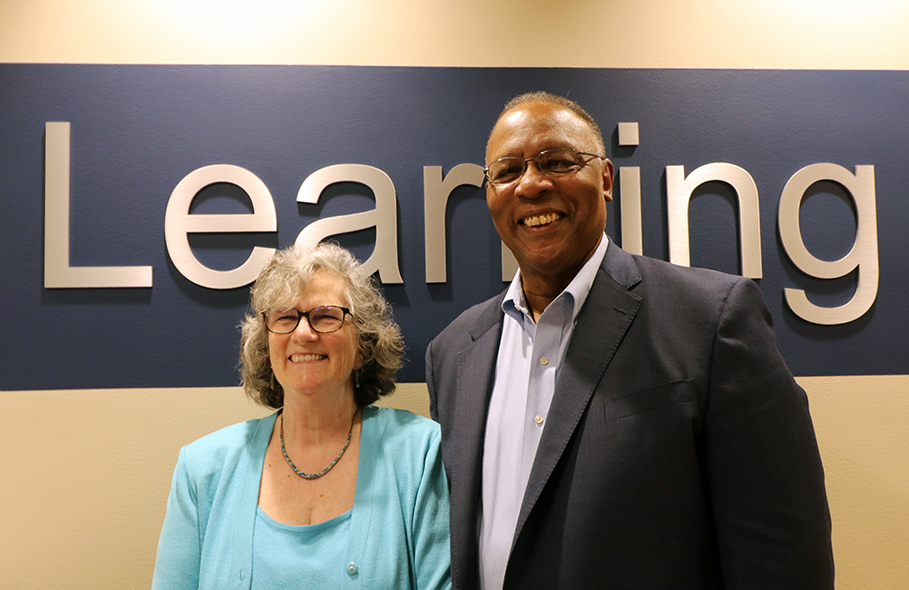 Sarah McCarthey has impacted countless numbers of students' lives through giving—financially and through teaching and service. Her latest gift is a fellowship for talented doctoral students.
Winston Churchill, former prime minister of the United Kingdom, said, "We make a living by what we get. We make a life by what we give."
It's that philosophy that has driven Sarah McCarthey to give in so many ways throughout her career. The latest example is the Sarah McCarthey Doctoral Fellowship that she has established to provide three years of support for an incoming doctoral student to study teacher education.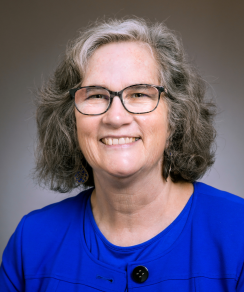 "It's important that we prepare educators to conduct research in the most innovative ways to prepare licensure students to be excellent teachers," says McCarthey, department head and professor of Curriculum and Instruction in the College of Education.
Part of her motivation to fund a fellowship, she says, is her awareness of the stiff competition with Big Ten peers for outstanding doctoral students. Couple that with her belief that the graduate college funding is helpful but not enough, and she decided to step forward and do something about it.
It's not the first time she's helped students financially. She also established, in 2016, an ongoing undergraduate scholarship to help take some of the sting out of the rising cost of tuition.
"There's a big need for scholarship support for our undergrads," McCarthey says.
Multiple Philanthropic Pursuits
McCarthey's philanthropic pursuits are rooted in her childhood. Growing up in Salt Lake City, she saw her parents make donations to colleges, to athletics, and to the community.
"They were a role model for us," she says. "We now have a McCarthey Family Foundation, which continues to support schools, homeless shelters, boys' and girls' clubs, and a lot of other organizations in Utah. So, there's always been that modeling, that willingness to contribute, just knowing the importance of how those contributions can impact a community."
McCarthey and her husband, Mark Dressman, professor emeritus in Curriculum and Instruction, established the McCarthey Dressman Education Foundation in 2000 to serve as a catalyst in maximizing the skills and creativity of educators at the K-12 levels and to cultivate pioneering approaches to teaching that result in dynamic student learning. The foundation pays particular attention to proposals that best serve the at-risk and underfunded.
"Ever-tightening budgets and skyrocketing technology and supply costs make it more difficult than ever for educators to introduce new programs and projects to children who need them the most," McCarthey says. "Since 2000, we've funded over 200 innovative projects."
The newly-established graduate fellowship, the ongoing undergraduate scholarship, and the longstanding family foundation and education foundation have somewhat different audiences in mind, but the same overarching goal.
"We have a real desire to make a difference in the world, to make it a better place, and often where you can make the greatest impact is at the local levels," she says.
At the Forefront of Literacy Research
McCarthey's impact, and her giving, go beyond foundations, fellowships, and scholarships. She has, after all, spent a lifetime in education, starting as an elementary teacher back in the late '70s. She has taught at the University of Utah and the University of Texas at Austin before arriving at the University of Illinois Urbana-Champaign in 1999. This spring, she was invested with the Sheila M. Miller Professorship in Education.
"To have my scholarship recognized in this way is very meaningful," she says. "It was such a terrific honor to have my family present at the investiture and for them to come to understand my life's work. We were all understanding and appreciative of the gift, and I got to be on the receiving end of such a generous gift to support my ongoing research. It makes me even more appreciative of the impact of philanthropy."
McCarthey has been at the forefront of outstanding literacy research for decades. Most recently, she has been conducting research on teachers' writing instruction—her academic passion—in K-12 global contexts, including Greece, Hong Kong, and Singapore. She also assumed a leadership role in the University of Illinois Writing Project, which links the College of Education with local schools to improve writing instruction for grades K-12.
Helping Students Find Their Voice
Asked about her memories over her academic career, however, she doesn't mention projects and studies. She mentions people. More precisely, K-12 students who began to develop their writing skills and distinctive voices under her tutelage. Many of those voices came from children from under resourced communities. Some came from shy girls, who blossomed, given the chance. Some came from children of immigrants.
"What resonates with me is how they were able to find their voices through writing," McCarthey says. She recalls working with children who were in Accelerated Reader, a program meant to develop students' love for reading. She's not a fan of the program. "The kids were really grappling with who they were as readers and writers, and were quite stifled by the program," she says. "But then they would write these rich letters to me and share some really meaningful stories."
"It's been a rich experience for me to conduct research in classrooms. The whole focus of my career has been on children's identities as writers and on writing instruction."
It's About People, Not Things
Similarly, when asked about the highlights of her career, she immediately points not to awards or accomplishments, but to people.
"My greatest memories are of the terrific colleagues and graduate students with whom I've had the pleasure of working throughout my career," she says. "Colleagues and graduate students are the true coauthors of my career."
A Legacy of Lives Touched
McCarthey has spent her lifetime helping people financially, academically, and, for the countless K-12 students whom she has impacted, in the discovery of themselves as they are immersed in the richness of the written and spoken word. And through that discovery, those students can ultimately better their lives, opening doors to greater opportunities academically and in other areas of their lives.
Through her generosity and commitment to education, Sarah McCarthey continues to shape the future for the better.