Pandemic Exacerbates Lack of Mental And Emotional Support For Teachers
by Owen Henderson, Illinois Newsroom / Aug 10, 2021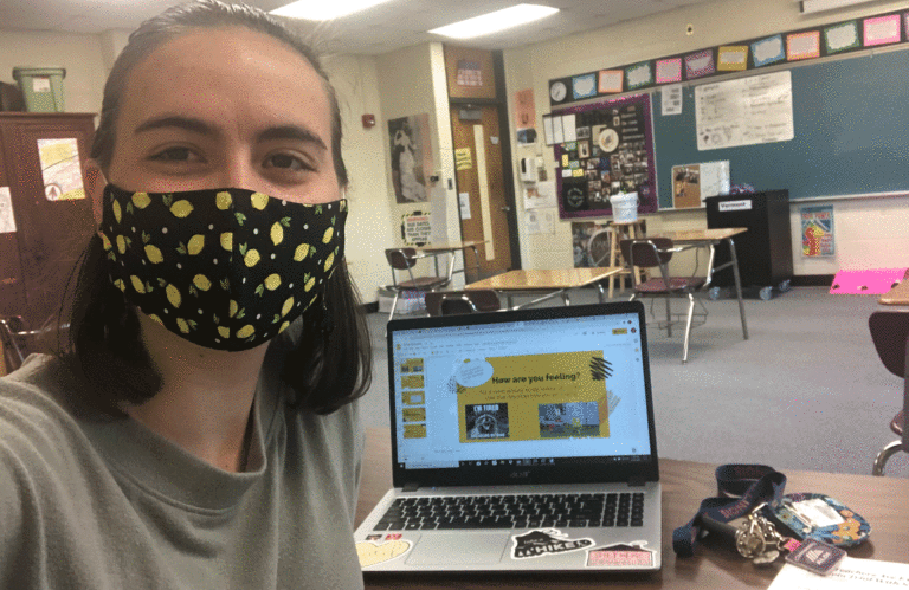 Ellen Reckamp, C&I '21, was a student teacher at UHS during the Spring 2021 semester. She says her administration made efforts to protect staff members' physical safety, but weren't prepared to do the same to support their social and emotional wellbeing.
Since March 2020, when regular classroom teaching was curtailed due to the COVID-19 pandemic, teachers have been juggling transitions between remote, hybrid, and in-person learning; changing class schedules; students with a wide variety of technical needs; and their own mental and physical health.
Some Champaign-Urbana teachers say trying to help their students through these unprecedented times and keep teaching during the pandemic has been draining. And they say their administrators didn't provide much to support their emotional or mental wellbeing.
Ellen Reckamp student-taught at Urbana High School and will be teaching Special Education English there starting this fall.
"The admin didn't really do anything specifically with our mental health, social-emotional well-being, anything like that," said Reckamp. "I feel like the teachers tried to lean on each other, and I think that's a concern going into this school year, too. Transitioning back to in-person is going to be hard for a lot of different reasons, and we're hoping that the admin will have better supports."

Read the full story from WILL / Illinois Public Media...