Danielle Huff: Advocating for Fair and Inclusive Learning Environments
by Tom Hanlon / Jul 6, 2021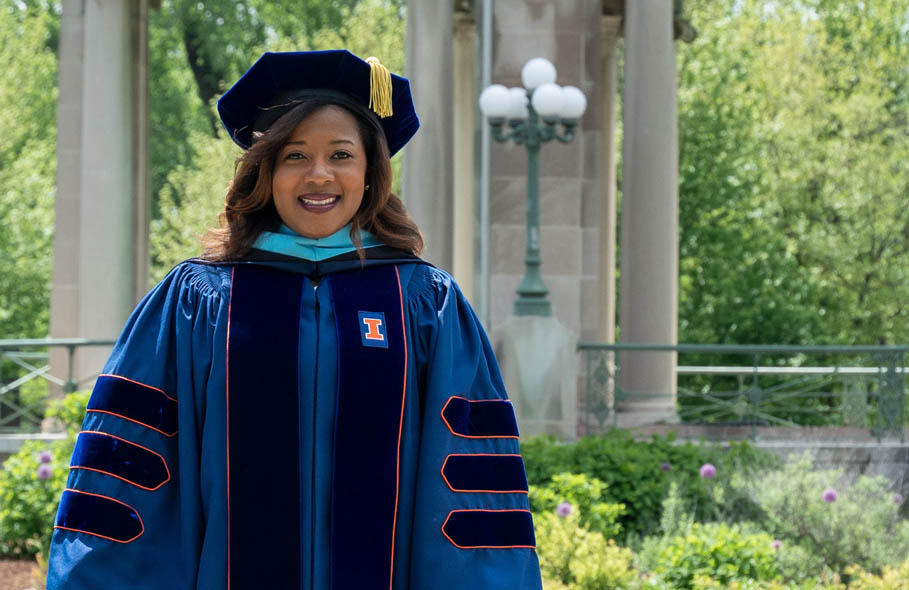 The College of Education has an array of online degree programs that professionals can use to build greater skillsets and advance their careers. Find the program that best fits your needs and helps you move toward your professional goals.
Dr. Danielle A. Huff | O'Fallon, Illinois | Assistant Principal
Doctorate of Education (Ed.D.) in EPOL with a concentration in Diversity and Equity
I am an assistant principal at East St. Louis Senior High School in East St. Louis, Illinois, where I share in the leadership of roughly 1,200 students and 125 faculty and staff. I have worked several years in leadership and teaching capacities at the school and district level in both downtown St. Louis and East St. Louis.
In all of these roles I have advocated for equitable learning opportunities for all students through collaboration and professional development and training for teachers, instructional coaches, principals, and district leaders. During my career I have partnered with nonprofit organizations, and leveraged access and resources from corporations and higher education institutions to ensure that learning experiences and environments are inclusive of all students.
Education policy has always been an area of interest for me. The Diversity and Equity in Education program in the Department of EPOL (Education Policy, Organization & Leadership) is not only one that addressed the area of concentration that most interests me, but also allowed me to engage in meaningful learning while continuing in the work with students that I am so passionate about.
I would ultimately like to work in policy with the Department of Education at the federal or state level. I believe that this program and my experiences as a teacher, dean, curriculum specialist, and administrator have truly prepared me to advocate for students through policy.
About the online Diversity & Equity in Education program:
Develop transformative approaches to issues related to diversity and equity in P-16 learning environments and in the workplace. This interdisciplinary program covers the intersections of disability, race, gender, sexual orientation, social class, and poverty.