Haley Shust: Ed.M. Provides Positive Perspective Shift
by Tom Hanlon / Jun 18, 2021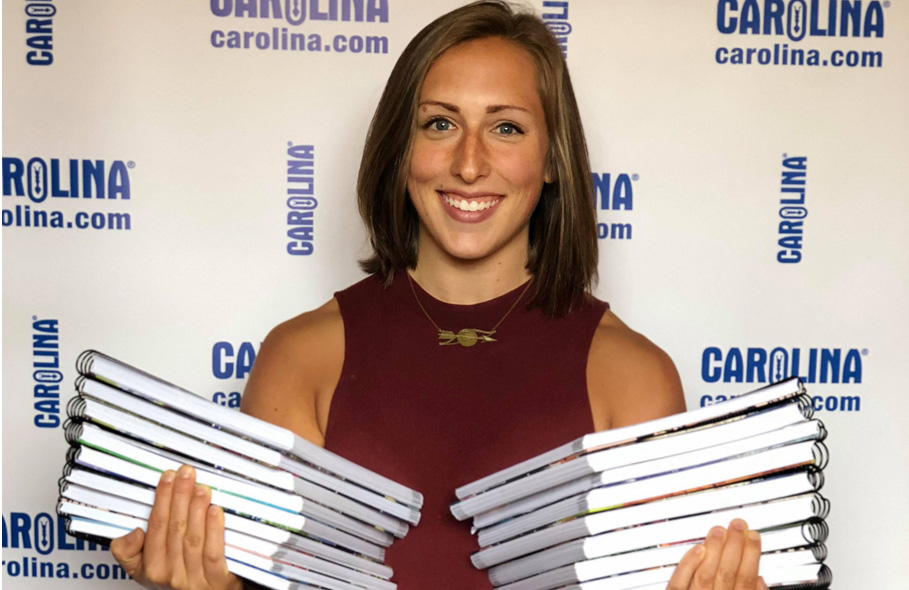 The College of Education has an array of online degree programs that professionals can use to build greater skillsets and advance their careers. Find the program that best fits your needs and helps you move toward your professional goals.

Haley Shust | Chicago, Illinois | Product Developer
Master of Education in Curriculum & Instruction with a focus in Digital Learning
There are plenty options for online master's degrees, but I was drawn to this program because I knew the University of Illinois has expertise in education. Several family members and friends have attended the College of Education and became excellent teachers. These are people I rely on for insight and feedback when I'm developing curriculum. Another factor that influenced my decision was the concentrations that were available. When I noticed Digital Learning, my decision was made. I've always recognized the importance of digital resources for classrooms, but have not been able to thoroughly explore how they are implemented and why they are effective. I was confident this course of study would offer the opportunity to be a part of such conversations.
In my present role, I primarily focus on content for books or readers for K-8 classrooms. My goal is to shift to solely digital product development, potentially for adult education. While I have a lot of fun creating content for young learners, I see a lack of support for their teachers—especially when it comes to integrating technology. I've also noticed that many companies and organizations make an effort to provide educational opportunities for their employees using MOOCs (massive open online courses). It would be a dream to be a part of a development team for something like that.
I'm confident that my online degree from the College of Education will help me achieve these goals. In my studies thus far, I have had opportunities to collaborate with diverse individuals in different fields. Professors have shared relevant research that offers insight to trends and best practices. I have written literature reviews about topics that I'm genuinely interested in. These conversations, readings, and assignments have offered novel perspectives and, as a result, changed the way I write curriculum. I am building on the skillset I will need to make the transition to digital curriculum development.
About the online Digital Learning program:
Our Digital Learning concentration centers on the creation and research of digital environments for learning and teaching. This concentration is ideal for students who wish to learn more about the potential of technology in learning environments in formal (e.g., schools) and informal (e.g., museums and after-school clubs) settings. The program also provides opportunities to explore out-of-school learning opportunities, such as educational applications, games, and toys.