Attacks Against Asian Americans Gain National Attention
by Austin Kim, Newsy Chicago / Mar 15, 2021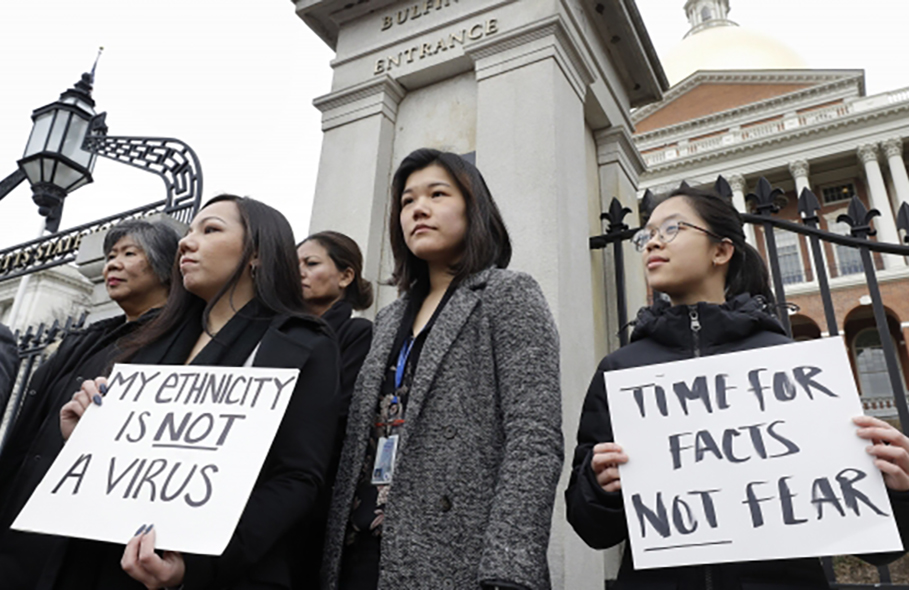 Education Policy, Organization & Leadership department head Dr. Yoon Pak contributed to this report about reasons why, while discrimination against Asian-Americans has been going on for decades, the nation's attention is turning to an increase in hate incidents.
Shocking and violent footage of acts against Asian Americans is getting sustained news coverage.
"A sharp rise in attacks against Asian Americans."
"Statistics that show violence against Asian Americans is skyrocketing."
"An Asian American Air Force veteran was attacked."
That coverage is significant in the view of Russell Jeung, co-founder of Stop AAPI Hate.
"Most racial discourse in the U.S. is black-white, and because Asians are neither Black nor White, we don't get addressed," he said. "We feel invisible."
Why are recent Anti-Asian incidents now receiving more attention? Jeung says there are a number of factors: videos are hard to ignore, celebrities are raising awareness, and more Asian Americans are in high-profile positions.
"This is a moment for the Asian American movement in setting the backdrop of Black Lives Matter, and when America is addressing racial equity issues, this is our moment where we're at the forefront," Jeung said.
Younger Asian Americans are also taking an active role, according to Yoon Pak from the University of Illinois Urbana-Champaign.
"It could be a large part with the growth of social media," Pak said. "Folks are really in there and testing each other and checking each other on the kinds of biases and violence that they also witness."
Watch the full video report and read the transcript from Newsy Chicago...