Dr. Richard W. Griffiths: Paying it Forward
by Tom Hanlon / Jan 19, 2021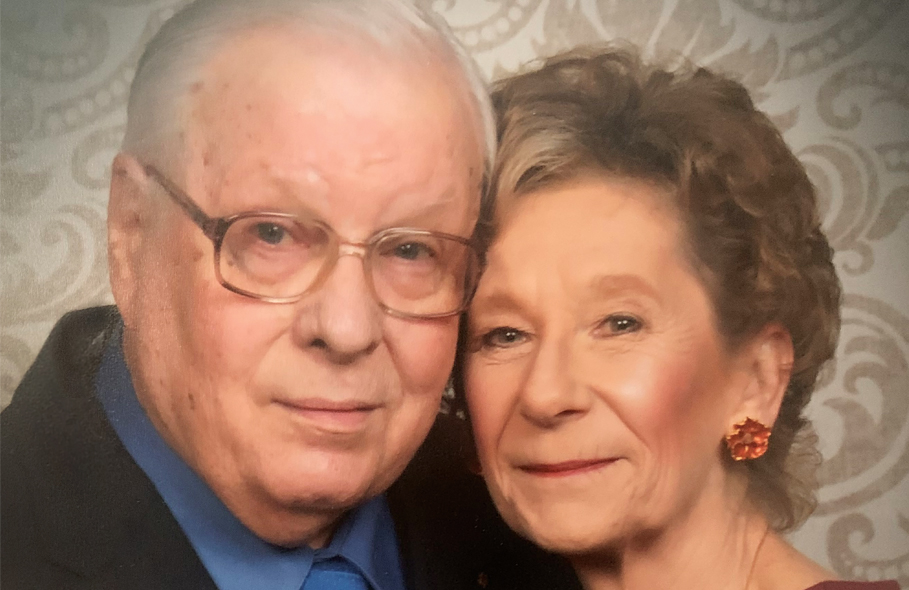 Richard Griffiths benefited from the generosity of others as he was working toward his Ed.D. in the College of Education. Now, he is helping others, just as he was helped.
Richard Griffiths, who got his Ed.D. from the College of Education in 1970, spent 48 years as an educator, sharing his love of science with thousands of students.
Now he is sharing his generosity with students by supporting their educational goals with the establishment of a new fellowship at the College.
This past fall, Griffiths set up the Dr. Richard W. Griffiths Science Education Fellowship through the College, which annually pays for one student's tuition and fees for the year.
"I had a fellowship that paid all my tuition and fees when I was at the University of Illinois," says Griffiths, who is now retired and living in Highland, California. "It helped me tremendously. I told myself that someday I was going to pay back every penny that I got through my fellowship, because I had such a wonderful experience at Illinois."
Griffiths worked as an educator for several years in Illinois after earning his doctorate in 1970, but the harsh Illinois winters of 1976 and '77 set his mind on warmer climes. He applied to several universities in California, received several offers, and chose California State University, San Bernardino, where he taught from 1978 through 2005 before retiring. "They wanted someone to teach science and math to teacher education students who were going to be elementary teachers," he says. "That's exactly what I wanted to do."
Griffiths and his wife, Frances Coles, have previously donated funds to the College of Education. Coles, who earned a doctorate in criminology from UC Berkeley in 1974, also gives to that university as well as the law school she graduated from in her native Scotland.
"It's a duty," she says. "You received an education. You would not be in the position you're in now, job-wise or salary-wise, were it not for that education. It's a moral obligation, as far as I'm concerned, to pay it forward."
Coles adds that state support for public universities in both California and Illinois has dramatically decreased. "My tax dollars are not helping anymore," she says. "I see how critically important private support and scholarship support is to the students who are the future of this country."
"The future of this country," Griffiths agrees, "is in educated people. There are all kinds of students who are worthy and should be getting that advanced education, but who can't afford it without scholarships and fellowships. Everyone, when they're able to, should give back to the university to keep other students going."
"We can all give something back," Coles says. "It doesn't have to be a large amount. But together, we can pay it forward."