Illinois' top-ranked Educational Psychology program offers a stimulating, research-oriented graduate experience. Our faculty members are widely recognized leaders for their innovative, cutting-edge research in a broad spectrum of specialty areas. Here are some of the publications that have come out of our research recently: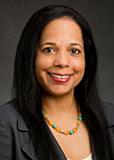 Changes in White college students' color-blind racial ideology over four years: Do diversity experiences make a difference?
Helen Neville, V. Paul Poteat, Jioni Lewis, & Lisa Spanierman
Journal of Counseling Psychology
Vol. 61, pp. 179-190
In this longitudinal study, we explored how White students' (N = 857) color-blind racial ideology (CBRI; i.e., beliefs that serve to deny, minimize, and/or distort the existence of racism) changed over four years and the factors associated with these patterns of change. Findings suggested that close friendships with Black peers and greater diversity education experiences were related to significantly greater decreases in CBRI over time.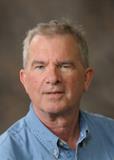 The Nature and Power of Interests
James Rounds and Rong Su
Current Directions in Psychological Science: A Journal of the Association for Psychological Science
April 2014 vol. 23 no. 2 pp. 98-103
Despite their significance to both individuals and organizations, interests are often misunderstood, and their predictive power is often overlooked. In this article, we discuss the nature of interests, describe several key features of interests, and, contrary to the received knowledge of many, explain how interests can be used to predict career and educational choice, performance, and success.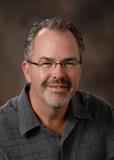 Limits on lexical prediction during reading
Steven G. Luke & Kiel Christianson
Cognitive Psychology
2016, Vol. 88, pages 22-60
Efficient language processing may involve generating expectations about upcoming input. To investigate the extent to which prediction might facilitate reading, a large-scale survey provided cloze scores for all 2689 words in 55 different text passages. Highly predictable words were quite rare (5% of content words),
and most words had a more-expected competitor. An eyetracking study showed sensitivity to cloze probability but no mis-prediction cost. Instead, the presence of a more-expected competitor was found to be facilitative in several measures. Further, semantic and morphosyntactic information was highly predictable even when word identity was not, and this information facilitated reading above and beyond the predictability of the full word form. The results are consistent with graded prediction but inconsistent with full lexical prediction. Implications for theories of prediction in language comprehension are discussed.
I "hear" what you are "saying": Auditory perceptual simulation reading speed and reading comprehension
Peiyun Zhou & Kiel Christianson
Quarterly Journal of Experimental Psychology
2016, Vol. 69, No. 5, pages 972-995
Auditory perceptual simulation (APS) during silent reading refers to situations in which the reader actively simulates the voice of a character or other person depicted in a text. In three eye-tracking experiments, APS effects were investigated as people read utterances attributed to a native English speaker, a non-native English speaker, or no speaker at all. APS effects were measured via online eye movements and offline comprehension probes. Results demonstrated that inducing APS during silent reading resulted in observable differences in reading speed when readers simulated the speech of faster compared to slower speakers and compared to silent reading without APS. Social attitude survey results indicated that readers' attitudes towards the native and non-native speech did not consistently influence APS-related effects. APS of both native speech and non-native speech increased reading speed, facilitated deeper, less good-enough sentence processing, and improved comprehension compared to normal silent reading.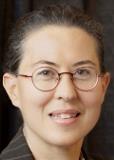 Using diagrams versus text for spaced restudy: Effects on learning in 10th grade biology classes
Bergey, Cromley, Kirchgessner, & Newcombe
British Journal of Educational Psychology
2015, 85, pp. 59-74
High school students are frequently shown scientific diagrams, but there is much evidence that they have difficulty comprehending them and in fact often ignore these visual representations. Within 15 biology classes, we assigned students to a diagram-based "warmup" activity or a textbook-based warmup activity on the same biology topic. The warmups took place over 4 weeks, and covered material that had been taught in class 2 days to 2 weeks previously. Students receiving diagram-based warmups scored higher than the textbook group on biology diagrams and biology knowledge. The diagram-based warmups were optimal for higher-knowledge students and those with higher spatial skills.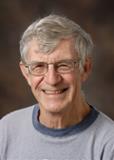 Social influences on children's development of relational thinking during small-group discussions
Tzu-Jung Lin, Richard C. Anderson, et. al.
Contemporary Educational Psychology
41 (2015) pp. 83-97
A microgenetic analysis of 176 child-led collaborative discussions, encompassing 32,521 turns for speaking, documented growth in relational thinking within and across discussions that was mediated by children's friendships and social status.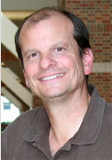 Memory and comprehension for health information among older adults: Distinguishing the effects of domain-general and domain-specific knowledge
Chin, Payne, Gao, Conner-Garcia, Graumlich, Murray, Morrow, & Stine-Morrow
Memory, Vol. 23, pp. 577-589
While there is evidence that knowledge influences understanding of health information, little is known about the processing mechanisms underlying this effect and its impact on memory. We investigated the impact of domain-general and health knowledge on how older adults with hypertension understand and remember the information they need to manage their illness.