Instructional Design MasterTrack Certificate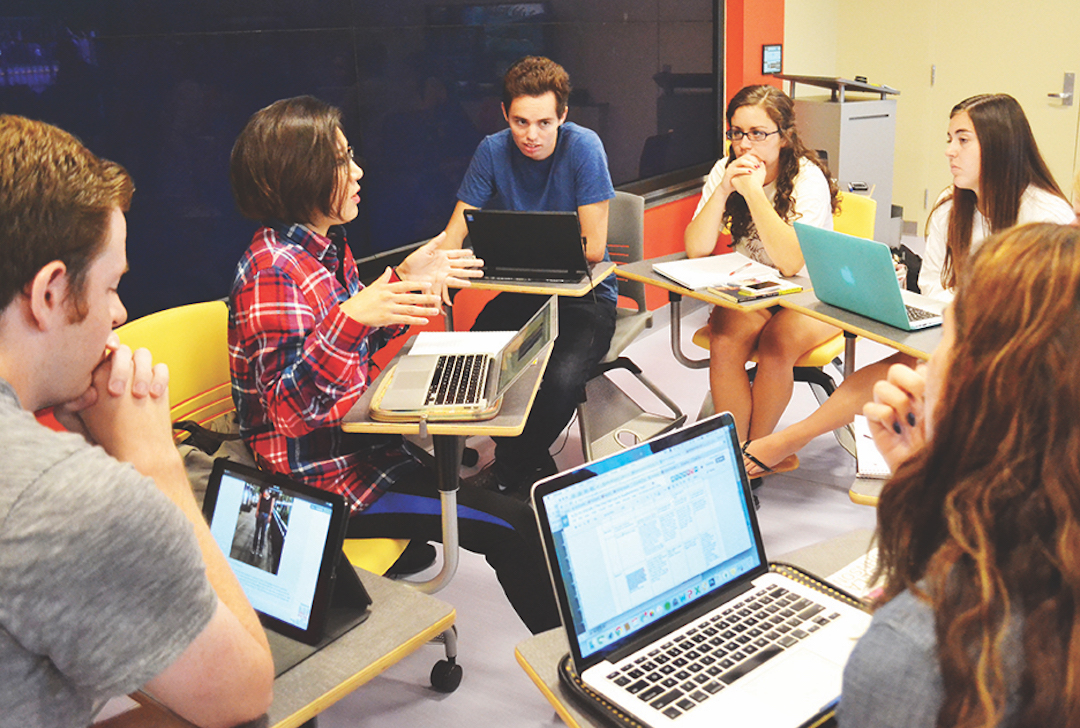 MasterTrack™ Certificate in Instructional Design
Learn MoreLaunch your instructional design career in four months with a two-course training program. In partnership with Coursera, we are offering an MasterTrack™ Certificate in Instructional Design that will provide you with the sought-after skills needed in the growing field of instructional design.
Solve real-world educational challenges and integrate technology with today's learning environments.
Learn to identify and apply the elements of a systematic design process
Understand the language and terminology pertinent to the design of learning systems
Identify major elements of instructional and learning system design models
Analyze design models and theories against intended learning objectives
Select design models and theories based on intended learning objectives
Apply design models and theories to improve existing learning systems
Courses
Program Cost
$2,316.00
Course Schedule
Cohort One
HRD 411 MTC (The inaugural cohort has reached maximum capacity. See note below.)
Enrollment Opens: July 16, 2018
Last Day to Apply: October 6, 2018
First Day of Classes: October 22, 2018
HRD 472 MTC
Enrollment Opens: November 19, 2018
Last Day to Apply: January 2, 2019
First Day of Classes: January 14, 2019
Note: Registration for the October 2018 cohort is closed. Please sign up to receive more information and we will contact you when the next session date is announced.

Future Courses
Course registration is not currently available for courses listed below.
Cohort 2 begins
HRD 411 MTC
First Day of Classes: March 11, 2019
Course Registration opens on November 12, 2018 at 12:00 noon cst.
HRD 411 MTC
First Day of Classes: May 13, 2019
HRD 472 MTC
First Day of Classes: June 10, 2019
Live Video Sessions
The Instructional Design MasterTrack Certificate program includes weekly live video sessions on Thursdays from 6:00 - 8:00 pm CST. These sessions are required and are designed for you to interact with your course instructors and peers synchronously for enriched learning experiences. For occasional conflicts, you can contact the course instructor in advance for information on missed activities and how to access the recording.
How to Enroll
View enrollment steps and enroll today.

After completing the Coursera MasterTrack™ Certificate in Instructional Design, can I apply for a master's degree online?
Yes, upon completion of the MasterTrack™ Certificate you may apply to one of our master's degree programs. If accepted, you can transfer credits earned as part of the MasterTrack Certificate into the online Ed.M. in the Department of Education Policy, Organization & Leadership degree, with a concentration in one of the following areas: Diversity and Equity in Education, Global Studies in Education, Human Resource Development, and Learning Design and Leadership.
Frequently Asked Questions for Current Students
HRD 411 MTC and HRD 472 MTC are only available to students in the online MasterTrack Instructional Design program and students enrolled in online or off-campus programs offered by the College of Education. Please visit the program page for the full list of FAQs.
Questions
Dr. Mila Thomas Fuller
Assistant Director of Online Programs
217-300-2725
mtcinstructionaldesign@education.illinois.edu