Exploring Education Summer Camp
Check back for information about next summer's camp!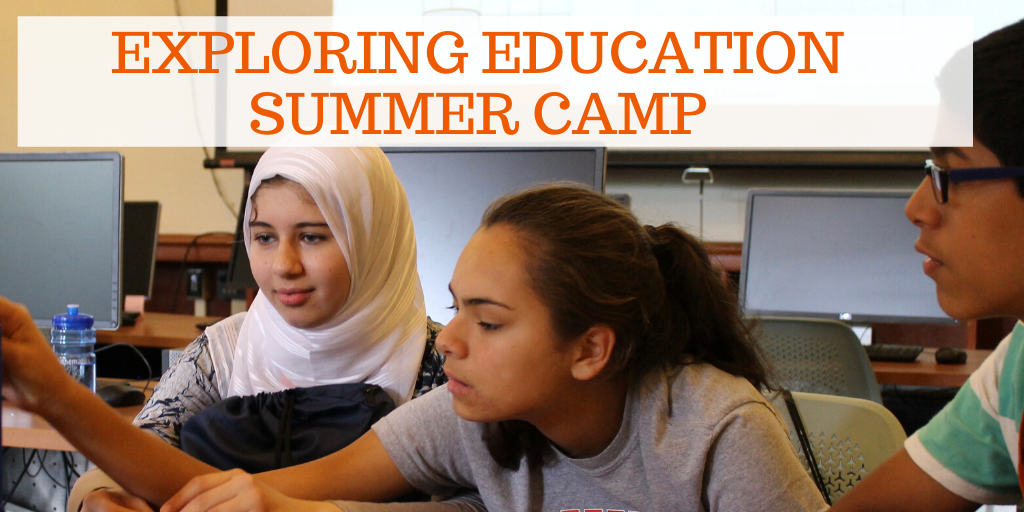 Dates for Summer 2021:
TBD - Check back for more details

Join us in the College of Education for a camp to explore innovative teaching methods, advanced education technology, and global learning.
This camp is designed for rising Sophomores, Juniors, and Seniors who are considering a career in education. Come explore your interests with us!
Praise for the July 2020 camp
"I loved the Social Justice in Classrooms discussion! His bullet points were so eye-opening and it gave me some true advice that I know I will use in real life and in the classroom."
"My favorite sessions were the "So You Want to Be a Teacher?" and "Social Justice in Education" sessions. The first one gave a much more realistic depiction of what it is like to teach, and highlighted the work a teacher does outside the classroom as well as the importance of self care. The second one was important because it gave a lot of great resources for aspiring teachers to use in order to better understand the diverse contexts of their future students."
"I found the Social Justice session with Christopher Span incredibly empowering as well as the talk on
the culture houses with Ashley M. Davis. I love how in both of the presentations, they made connections
with history and highlighted the importance of understanding the lives of everyone around you. Both
sessions made me want to learn more and highlighted how much I can do right now which I was so
inspiring to me. ... I found every part of the camp that related to what I can and should be doing now the most beneficial because it further equipped me to be as ready as I can for college and as a teacher in the future!"
"Attending this virtual camp only increased my desire to attend. I genuinely could feel the connections between the staff members at the school and how lovely the environment within the education department is! University of Illinois was my number one school and this camp only reaffirmed that."