Alum Tyrone Williams, Jr. Named 2023 Illinois History Teacher of the Year by the Gilder Lehrman Institute
by Communications Office / Aug 9, 2023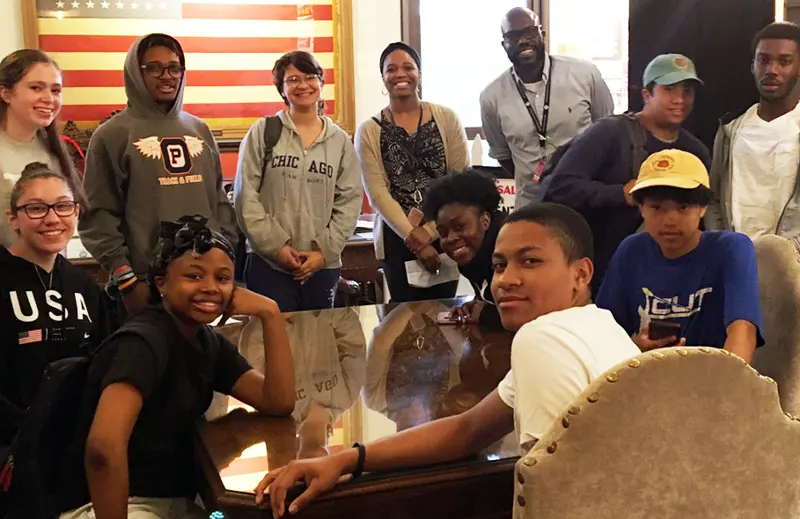 Tyrone Williams, Jr., a three-time University of Illinois Urbana-Champaign degree earner and a two-time College of Education alum, has been named the

2023 Illinois History Teacher of the Year

by the Gilder Lehrman Institute of American History, the nation's leading organization dedicated to K–12 American history education.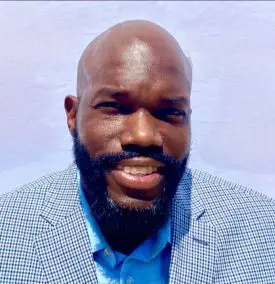 Williams, '97 LAS, Ed.M. '00 EDU, Ph.D. '21 EPOL, is a history teacher at Oak Park and River Forest High School in Oak Park, Illinois. A panel of fellow teachers, administrators, and scholars nominated and selected him for this prestigious award for his achievements in American history education.
"Dr. Tyrone Williams is an incredibly gifted scholar and teacher who always had deep passion for history, particularly in telling the histories of those who have been historically marginalized," said Yoon Pak, Department Head of Education Policy, Organization and Leadership. "His commitment to the craft of history was palpable from the start of this doctoral journey with the College of Education at Illinois in Education Policy Studies under Dr. James Anderson and then in EPOL with me as his adviser. It fills us with tremendous pride and joy—but not surprise—to see him be awarded this honor!"
In addition to a $1,000 honorarium, Williams receives a core archive of American history books, Gilder Lehrman educational materials, recognition at a local ceremony in his honor, and becomes one of 53 finalists for the 2023 National History Teacher of the Year Award.
"My Ph.D. program in the Department of Education Policy, Organization and Leadership sharpened my ability to challenge the inherent 'grotesque inconsistency' in the ways in which U.S. history curriculum is often presented to students in high schools," said Williams. "The privilege of being mentored by preeminent educational historians at the forefront of policies and debates regarding pressing K-12 and tertiary issues is, without question, responsible for the path I now traverse."
Inaugurated in 2004 and now celebrating its twentieth anniversary, the History Teacher of the Year award highlights the crucial importance of history education by honoring exceptional American history teachers from elementary through high school. The award honors one K–12 teacher from each state, the District of Columbia, Department of Defense schools, and U.S. Territories.
"Knowledgeable and impassioned teachers bring our country's history to life for students, allowing them to understand that engaging with history is about more than a series of facts," said James G. Basker, president of the Gilder Lehrman Institute of American History. "Teachers are the lifeblood of our students' education, and these are the best of the best."
This year's National History Teacher of the Year will be announced in Fall 2023 and celebrated at a ceremony in New York City. The ceremony will feature Peabody and Emmy Award-winning ABC News Senior National Affairs Correspondent Deborah Roberts as its presenter. Roberts, a contributing anchor for 20/20, was inducted into the Broadcasting and Cable Hall of Fame in May. She is also the author of the New York Times recent bestselling book Lessons Learned and Cherished: The Teacher Who Changed My Life.
Past presenters of the award include the Honorable Sandra Day O'Connor, Good Morning America's Robin Roberts, First Lady Laura Bush, former U.S. Secretary of Education Arne Duncan, and former New York City Mayor Michael Bloomberg.