How Two Schools Used Progressive Practices to Power Through the Pandemic
by Tom Hanlon / Apr 3, 2023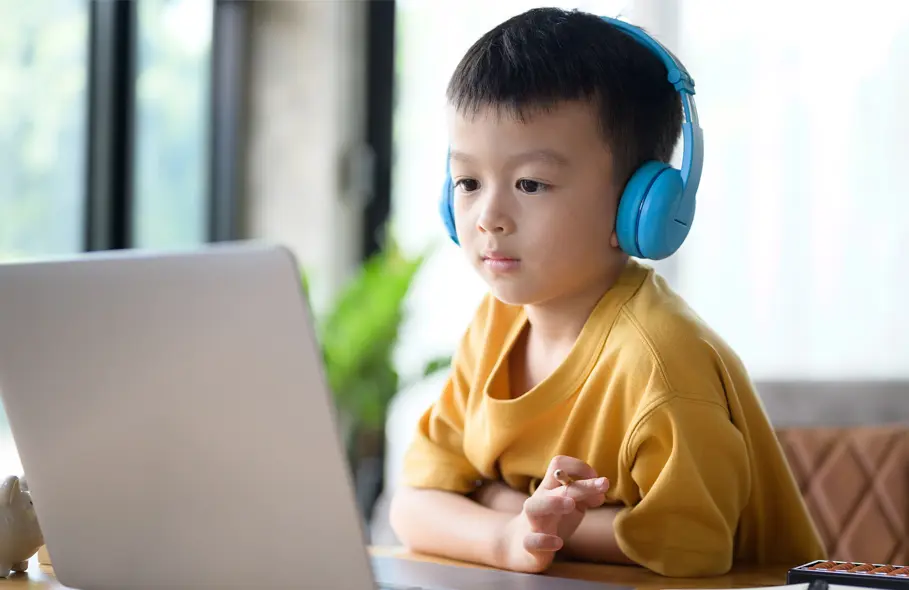 COVID-19 hit education hard, forcing schools to go to distance learning methods

almost overnight

. Two Curriculum & Instruction faculty are investigating the impact of the pandemic on early childhood education, and how two progressive schools present an effective model for making the transition to online learning.

The COVID-19 pandemic turned education on its head when it first struck in March of 2020.

It also opened up a fascinating avenue of research for Stephanie Sanders-Smith and Giselle Martinez Negrette.

Since the summer of 2020, Sanders-Smith, associate professor in the Curriculum & Instruction (C&I) Department, and Martinez Negrette, assistant professor of C&I, have been studying how two schools that adhere to progressive practices have weathered the pandemic. Their study is funded by the Bureau of Educational Research and the Campus Research Board.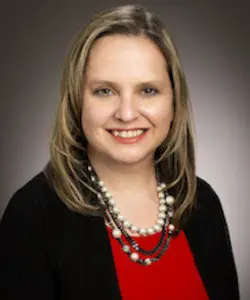 "My area of study has to do with progressive practices in early childhood," Sanders-Smith says. "That's why I work with Yew Chung International School and University Primary School. We were particularly interested in studying schools where there are documented progressive practices and philosophies in place to see what that looks like going into a pandemic."
Progressive practices in education are based heavily on the student-teacher relationship, on child-centered practices, and on experiential learning. They include cooperative learning projects, stress lifelong learning and social skills, and are based on the principles of respect, responsibility, and community through exploration, discovery, and play.
"The progressive philosophy of teaching emphasizes the importance of having relationships with the children and seeing them as capable of having relationships with each other and of learning through inquiry," Sanders-Smith says. "Both schools are grounded in seeing children as competent and as co-learners, as people worthy of rights and citizenship now and not in some nebulous point in the future."
The Spark of an Idea
When the pandemic hit, Hong Kong, where Yew Chung International School is located, shut down before US schools did. Sanders-Smith suggested to Yew Chung administrators, whom she already had a solid relationship with (she recently published a book, The Yew Chung Approach to Early Childhood Education, and is the inaugural Yew Chung-Bernard Spodek Scholar), that it would be interesting to see how their approach translates to online learning in early childhood education, which had been necessitated by COVID-19.
"I was a bit hesitant to ask them for a lot of data, because it was a stressful time and they document everything," she says.
But data she asked for, and data she received. "We focused on two classrooms in the Yew Chung kindergarten, and in those two classrooms, we got one thousand pages of documentation," she laughs. "They're brilliant about their documentation."
University Primary School provided the two researchers with hundreds of hours of video of their "Zoom School," as they called it. "In addition, we did teacher interviews in our two focus classrooms at each site, because we knew that would give us a lot of depth," Sanders-Smith says. Yew Chung has two teachers in each classroom, one who speaks Cantonese and one who speaks English, and University Primary has a head teacher and two co-teachers in each room. Interviews were extended to administrators and parents as well.
"We're looking at the angle of the teachers, how they had to grapple with this new reality," Martinez Negrette says. "Stephanie is looking at the dispositions of teachers, how the pandemic changed or shaped their pedagogical understanding. I'm looking at the parents right now and how the data reveal things we didn't know about them before. There's so much data; the study is ongoing."
Coping With the New Reality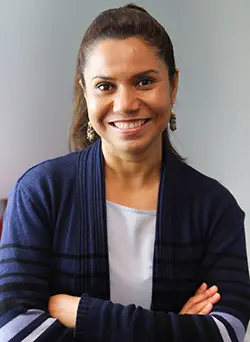 Martinez Negrette entered the study eager to see what early grade teaching looks like when it's in an online environment.
"These sites are interesting, because they are multicultural, multilingual sites," she says. "We're looking at not only how children are developing but also how language is being understood and developed. The plurilingual practices are interesting enough, but when you throw that into a pandemic that no one has ever experienced before, it becomes a matter of how do we find a way of learning along with the teachers, along with the community, how can we join these communities to be able to research the development of new ways to cope with this new reality and make the most of the tools that we are developing?"
Good Outcomes from the Pandemic
So, what have the data and the interviews revealed so far?
"Well, for one, both schools recognized the need for the children to try to have some sort of friendship groups," Sanders-Smith says. "At University Primary, they would hang out and have lunch over Zoom and chat, and at Yew Chung, they broke the class into smaller groups so the children could interact more easily. Also, at both sites, they scheduled more one-on-one time with the teacher so that they could build the relationship that way."
As for the teachers, "They are seeing how these forced opportunities made them grow in a way that they never expected before," Martinez Negrette says. "We're looking at their reflections, at how this opportunity has made them grow or change the way they consider technology."
The teachers' growth in using technology is of prime interest, because the prior literature has pointed to that as a needed growth area for educators. "In that way, the pandemic helped the teachers become more creative in using technology. They saw it as an opportunity for their pedagogical growth," Martinez Negrette says.
That growth, she adds, is ongoing.
"Our study allows the space and time for educators to reflect," she says. "Education is very fast-paced. With every new iteration of the pandemic, educators have to reinvent themselves. Our studies document those changes and allow them to see the growth that has happened, how they could change for the better."
Collaborative Professional Development
Sanders-Smith mentions two other positive developments that have arisen from teaching during the pandemic.
"The teachers are sharing things in ways they hadn't before, communication is more streamlined with parents, and things are shared more easily between school and home," she says. "Being forced to use these new technologies has been really useful.
"In addition, it's opening up some opportunities with professional development. The two schools are talking with each other, which they haven't done before. The principals at Yew Chung and University Primary are now working on a collaborative professional development plan."
"We Still Need Human Contact"
Martinez Negrette says that one thing they learned was not so much revelation as confirmation.
"Even though technology has many affordances, we still need human contact," she says. "School can't be online forever, because children have social-emotional needs that have to be met. Children learn best when they are together and afforded those spaces. This study confirms that school is not just the transmission of information. It involves everything that is connected to the experiences and growth of children."
Supporting Educators in a Variety of Settings
Sanders-Smith and Martinez Negrette's studies have resulted in one published paper (on how teachers managed with the stress of the pandemic) and three others under review. Their work not only shines a light on the learning that takes place in a virtual world; it illuminates how educators in a variety of settings can benefit from how Yew Chung International School and University Primary School adjusted to the pandemic.
"The two schools we studied are private and have resources and technology available," Martinez Negrette says. "We hope to find ways to share with less-privileged schools how they can implement what these schools have done. At the end of the day, that should be the goal of our research: How do we support the development of humanity and children in other settings that might not have all the advantages that other schools have?"