Faculty Viewpoint: Bringing Hope—and Interventions—to Combat Youth Trauma
by Tom Hanlon / Feb 20, 2023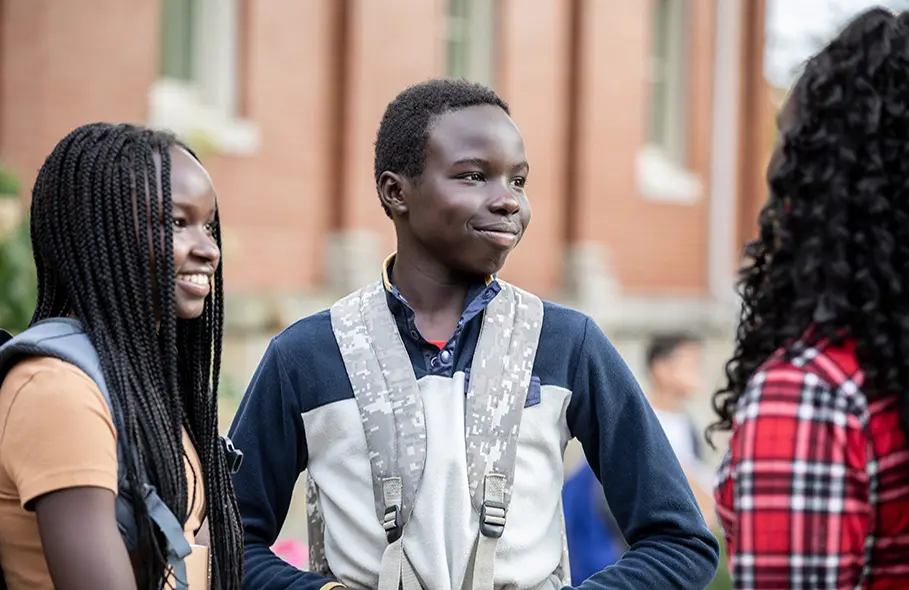 Jarrett Lewis, assistant professor in Educational Psychology, talks about interventions he is designing for traumatized Black youth and partnering with schools and communities to deliver these interventions.
Q: What does the core of your research revolve around?
Jarrett Lewis (JL): I'm really interested in exploring the mechanisms through which Black youth and young adults experience psychological trauma and how they heal from that trauma. Currently, this research is being done in school-based settings or community contexts. A project we're doing right now is focused on exploring how to ameliorate the negative effects of violent trauma, such as chronic exposure to gun or physical violence, and racial trauma, including recurrent experiences with race-based discrimination or prejudice, on emotional and psychological outcomes.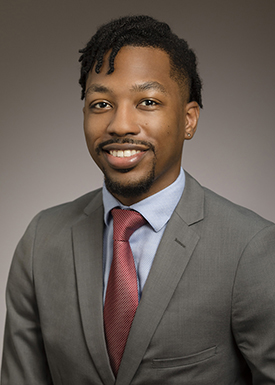 Q: Can you describe some interesting findings that your research has uncovered?
JL: We completed a project where we looked at a sample of primarily low-income families, mostly Black and Latinx. We found that those who had experienced chronic exposure to violence showed a decrease in externalizing behaviors—for example, aggression or violent behavior—particularly with youth in extended family households exhibited more of a decrease in externalizing than youth in nuclear families or single-parent households. We found this finding to be counterintuitive due the presumed lack of attention and care that youth may receive in extended families.
Q: What do you make of that finding?
JL: Historically, a lot of our focus has been placed on helping single-parent families find a supportive adult to mimic the support that is often found in two-parent households. In this case, there was no nuclear family protection, but there was something impactful about the extended family household. Most of these low-income families were Black and Latinx, and there may be some more culturally-informed and traditional ways of healing that are more aligned with collective healing, as opposed to focusing on individual healing. We believe that's what's happening in these extended families that might be offering that protection. Whether it's family wisdom being passed down from one generation to the next or youth receiving support from multiple adults, we don't know exactly. So, we thought we should talk more with minoritized parents about how we should be developing interventions to offer and supplement the support their children need.
Q: You mentioned a project that is focused on violent trauma and race-based trauma. Who are you partnering with in this project?
JL: Through the College of Education's Office of Public Engagement, we have formed a partnership with the Counseling Psychology Doctoral Program in our Educational Psychology Department, the Clinical Community Psychology Program in the Psychology Department, and the Master of Social Work Program at the School of Social Work. Our group is partnering with Champaign Unit 4 School District and a local middle school, Franklin STEAM Academy, and their inhouse mental health practitioners to enhance and develop mental health programming for Black youth exposed to violent and racial trauma.
Q: What is the value of this partnership?
JL: My approach to research is from the fundamental premise that researchers generate knowledge best through the shared expertise of both people in academia and those in the community and schools in the "real-life" context outside of the academy. There's a clear difference when you go north of University Avenue versus south of University Avenue, but it's still one community. That's one of the things that drew me to the University of Illinois: it's clear focus on community engagement. So, we try to stress that to our school and community partners that we believe in and support one community, and hopefully as we start this project, we can communicate how committed we are to the parents too, because I know that people have rich and dynamic histories with the university that I'm still learning about.