IECAM Mapping Project Featured in Federal Administration for Children and Families Report
by Brenda Koenig, IECAM / Jan 23, 2023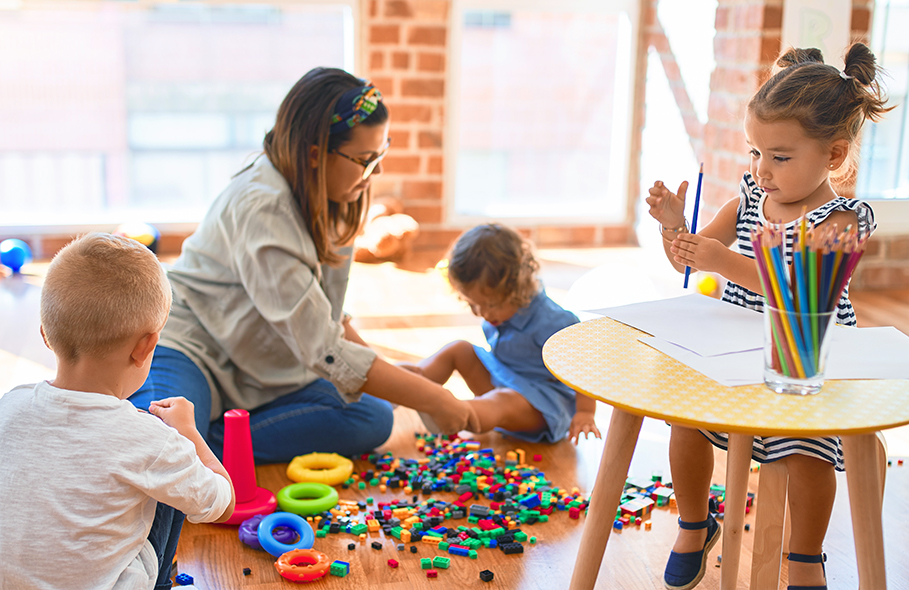 The Illinois Early Childhood Asset Map group, part of the College's Early Childhood Collective and funded by the Illinois State Board of Education and Illinois Department of Human Services, is developing maps to inform decisions about child care and early education.
IECAM is one of four mapping projects across the nation featured in a new report from the U.S. Department of Health and Human Services' Office of Planning, Research, and Evaluation within the Administration for Children and Families.
This new report, entitled Using Maps to Inform Decisions about Child Care and Early Education, can assist leaders in using maps to understand local context and strategize ways to improve access to early childhood programs.
The authors of the report interviewed IECAM's project director, Dawn Thomas, and assistant director, Keith Hollenkamp, to find out about IECAM's goals for creating maps, how IECAM engages key partners, and lessons learned from using maps to assist leaders in exploring how much access there is to early childhood education and care programs in Illinois.
IECAM team member Kevin Dolan created one of the maps featured in the report. This map (below) shows birth rates by county, which can help decision makers plan for future growth of early childhood programs slots.