Professor Emeritus Mark Dressman Selected for Prestigious English Language Teaching Fellowship
by Office of Communications / Aug 2, 2022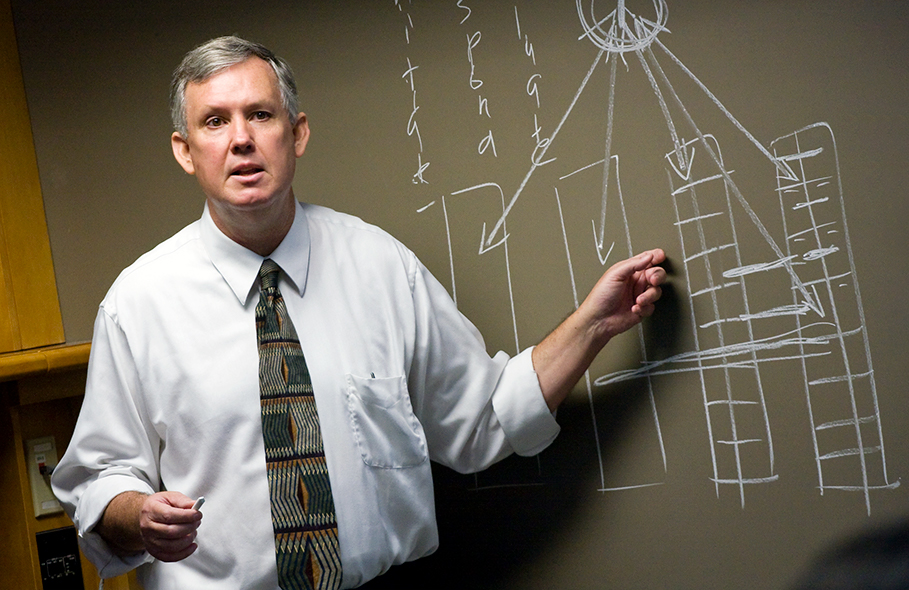 The U.S. Department of State recently announced the selection of Mark Dressman of the Department of Curriculum and Instruction in the College of Education at the University of Illinois Urbana-Champaign for a 10-month fellowship project training teachers and teaching English in the Philippines at Leyte Normal University. Dressman is one of just 200 U.S. citizens selected for the 2022-23 English Language Fellow Program, which operates worldwide.
Dressman taught in the secondary English education program at Illinois from 1999 to 2018, in addition to teaching graduate courses in curriculum and qualitative research methods. He was a Fulbright Senior Scholar in Morocco from 2014 to 2016 and led short-term study abroad projects to Morocco, as well as service-learning trips to the Navajo Nation, for ten years. In the Philippines, he will teach courses in language theory and second language acquisition to undergraduates along with conducting workshops and other professional development activities. Dressman will begin his fellowship in September 2022.

The English Language Fellow Program is the premier opportunity for experienced teachers of English to speakers of other languages (TESOL) to enact meaningful and sustainable changes in the way that English is taught abroad, and is sponsored by the U.S. Department of State's Bureau of Educational and Cultural Affairs (ECA) with funding provided by the U.S. government. Through projects, students and educational professionals strive to improve the quality of English language instruction offered at prestigious universities and other academic institutions.

Since 1969, the English Language Fellow Program has sent thousands of TESOL scholars and educators abroad to promote English language learning, enhance English teaching capacity, and foster mutual understanding between the U.S. and other countries through cultural exchange. On assignment, Fellows teach English, conduct teacher training, develop resources, and organize events and conferences. These projects are challenging and the teachers selected represent the best of the nation's TESOL community. In return, the program provides professional development opportunities to help participants experience different cultures and build skills that can greatly enhance their TESOL careers back home.

English Language Fellows are counted among the more than 50,000 individuals participating in U.S. Department of State exchange programs each year. The Fellow Program is administered by the Center for Intercultural Education and Development at Georgetown University.