Newbery-winning Author Visits Champaign School for Asian American Heritage Month
by Emily Hays, Illinois Public Media / May 11, 2022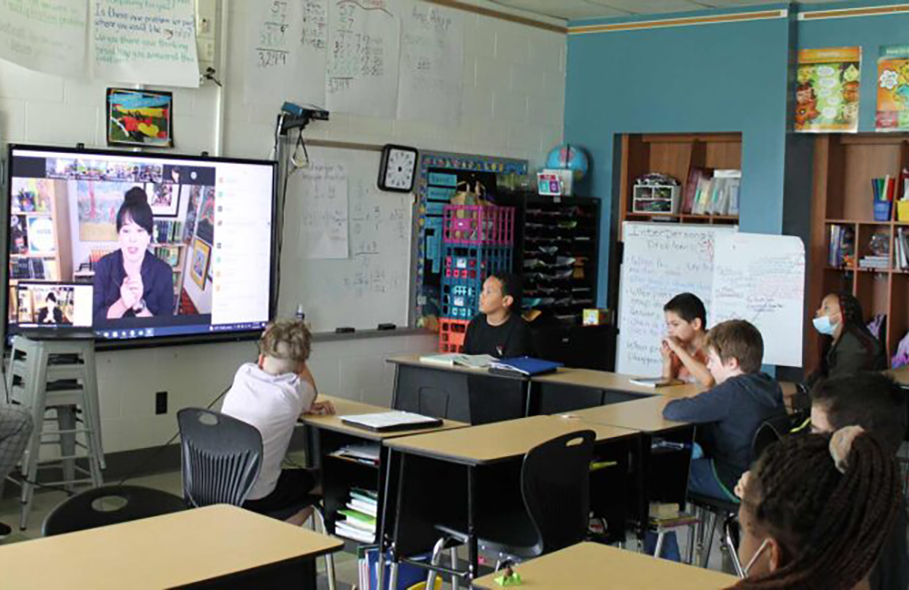 Newbery-winning author Erin Entrada Kelly—a Filipina-American children's book author—recently conducted a brainstorming session via Zoom with Kenwood Elementary students. She then spun a story out of the class' impromptu brainstorm.
Trevor Nadrozny is the principal at Kenwood Elementary School in Champaign. He says Kelly's visit is part of the school's efforts to make sure marginalized students feel welcome.
"Whether it's in library books or school curricula, students sometimes don't see themselves in those spaces. If we really want to be inclusive and inviting, we should be intentional about trying to get those voices heard," Nadrozny says.
The College of Education, which coordinated Kelly's visit, is inviting Asian American authors to Champaign-Urbana schools all month to celebrate Asian American and Pacific Islander Heritage Month.
According to the College, the goal of the series is to teach empathy. The College's staff and professors also say they hope to support schools as they integrate more Asian American history into curricula. This new emphasis is required by the Teaching of Equitable Asian American Community History (TEAACH) Act, which was passed last year.
Kenwood students say it was fun to meet a real author.

Read the full story from Illinois Public Media...