Pursuing Justice and Equity by Design
by Tom Hanlon / Apr 20, 2022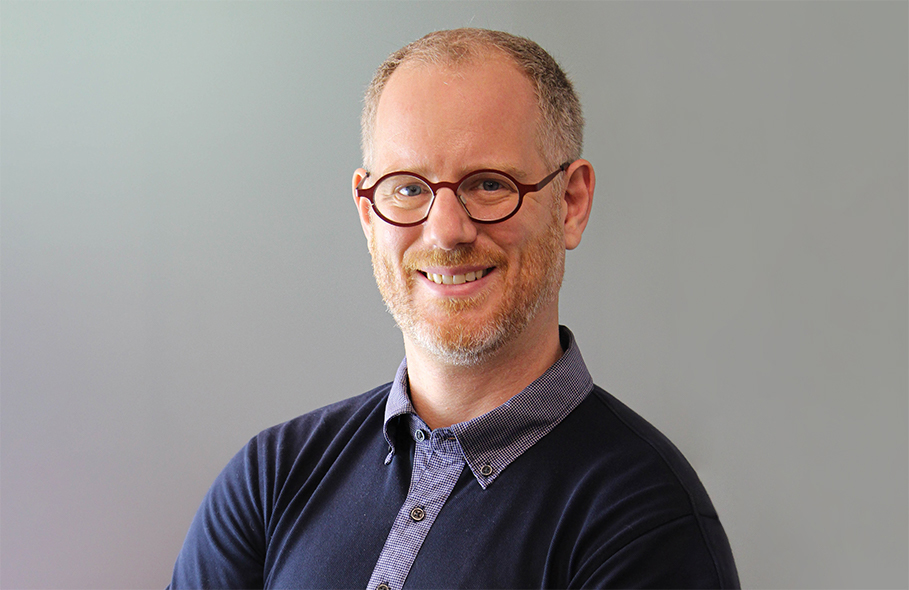 A graduate seminar in the College of Education is exploring issues of equity, inclusion, and justice through a lens of design—with an eye to reaching those who have historically been marginalized or excluded.
Educational technology is the new kid on the block. And with that newness comes the opportunity to set some things right, says Mike Tissenbaum.
"We're looking at technology in new ways," says Tissenbaum, who is an assistant professor with appointments in Curriculum and Instruction (C&I) and Educational Psychology (EPSY) in the College of Education. "We're thinking in a space that js relatively new—ed tech—in the arc of education. If we push for a critical lens from the beginning, we have the opportunity to potentially set new infrastructure."
The current educational infrastructure, he says, has historically been designed around educating white, cisgender, heterosexual males. For obvious reasons, that has to change.
Issues surrounding equity, inclusion, and justice are being discussed this spring in a DELTA (Digital Environments for Learning, Teaching & Agency) graduate seminar that Tissenbaum is teaching. But those issues aren't just discussed in general.
Thinking Through a Lens of Design
"This course gets them thinking about these issues from a real lens of design," Tissenbaum says. "It's not just about equity, inclusion, and justice; it's designing with and for them. It gets them thinking about how what they're building and making impacts these historical structures, and this needs to be in service to everybody, and especially to those who have been historically marginalized and who have had to fight so hard to even fit within the system, let alone thrive in it, because it's been designed for those who already thrive."
During the 14 weeks of the course, Tissenbaum is bringing in eight guest speakers—global leaders in implementing justice and equity design research—to give his students the varying perspectives they need to hear. "The speakers are sharing how they think about justice and equity in their design," he says. "The students get to hear not just how that weaves through a paper or two but over a career of work. So, it's an intimate discussion with these people who are doing this kind of work all over the world."
Giving a Voice to the Marginalized
Sheena Erete,
an associate professor in the College of Computing and Digital Media from
DePaul University
, spoke about her decade of work helping young Black and Latina girls realize that computing was as much for them as for anyone. To make that work, she told Tissenbaum's students, she has to get the community involved. "They actually ended up using a public school that had been shut down—largely due to historically racist Black community disinvestment policies—as a base, having local restaurants cater sessions, bringing in parents, providing daycare, and becoming a hub for the community," Tissenbaum says. "They made sure they were hearing their voices, getting buy-in, and contributing positively to the community." Part of this, Tissenbaum adds, was in addressing histories of harm and injustice. "It's an approach called 'transformative justice,' he says.
All of this, he notes, was auxiliary to the primary goal—but essential to attaining it. "They had to look beyond 'We're just teaching kids to code.' They had to listen to the voices in the community."
In a different session, Paulo Blikstein, an associate professor of communications, media and learning technologies design from Columbia University, spoke of his experience in Brazil, where his preconceived notion for an alternative energy project with Brazilian youth quickly derailed because the students weren't engaged. So, Blikstein halted his planned project and stopped to listen to the kids, to what was going on in their lives, to what was important to them.
And that revolved around power, both metaphorically and literally.
"Everybody in the city was illegally connecting their lines through power boxes, so he ended up working with a group of kids to help them create a community newsletter that provided residents with information and tutorials on how to prevent fires from these jerry-rigged electrical setups into their homes," Tissenbaum explains. "By listening to the students, he was able to help them do something that had a real impact."
In another seminar, Jasmine Ma, an associate professor of mathematics education from New York University, talked about culturally responsive and culturally sustaining pedagogy. She told the students the best example of a culturally sustaining pedagogy is the current system which is expressly designed to support white males. "She said we need to start developing infrastructure from the ground up that is designed and sustainable for other people," Tissenbaum recalls.
Opening Eyes to a More Equitable Way to Design
All of the speakers, he says, are helping to open the students' eyes. "They're just starting to grow into their careers, starting to do research, and they're learning how to design their projects," he says. "And design them in a way that is not excluding and harming a lot of people."
Unfortunately, a lot of exclusion and harm can happen in ed tech, Tissenbaum says. "Silicon Valley is mainly white and Asian cisgender, heterosexual males who are designing for people they see in their worlds, which are very small lenses into the world at large."
Designers need to take intersectionality into account, Tissenbaum asserts. "People aren't just 'one thing.' A trans Latinx youth sits in many different spots in terms of their intersectionality and their background and the challenges and racism and biases that they face. So, you can't just say 'They're Latinx' and design around that."
Course Helping College Fulfill Its Mandate
The timing is right for this seminar, Tissenbaum says. "We've had a lot of discussions over the last few years about social justice and racism and all these issues. It's a good time to get not just my students, but all students at C&I and the College broadly, to start tackling some of these issues through a design perspective."
He hopes the College of Education becomes a hub for this kind of work and perspective.
"There's work being done at the College broadly on equity and justice, and we have some great thought leaders in this space," he says. "I want students to understand how people go through the processes of designing, thinking, building, and then assessing those things and making sure that's a core part of the narrative of what we're doing."
Such a design process will help the College fulfill its mandate to "make sure we're reaching everybody and particularly have a focus on those who have historically not been reached or who have been excluded," Tissenbaum says.
The receptiveness to the College of Education to thinking about these design issues "not just in words but in action is a real testament to the College as a whole," he adds.
"This course is coming up during an important time where we're finally starting to ask these questions about when we don't actively design, who are we excluding, who are we harming? If we're just designing according to the status quo, we're designing for white middle-class boys.
"The ed tech space is new enough that if we really strive for it, I believe we can lay a more just and equitable infrastructure now, before it becomes truly entrenched."