College of Education Names First Director of Public Engagement
by Tom Hanlon / Sep 13, 2021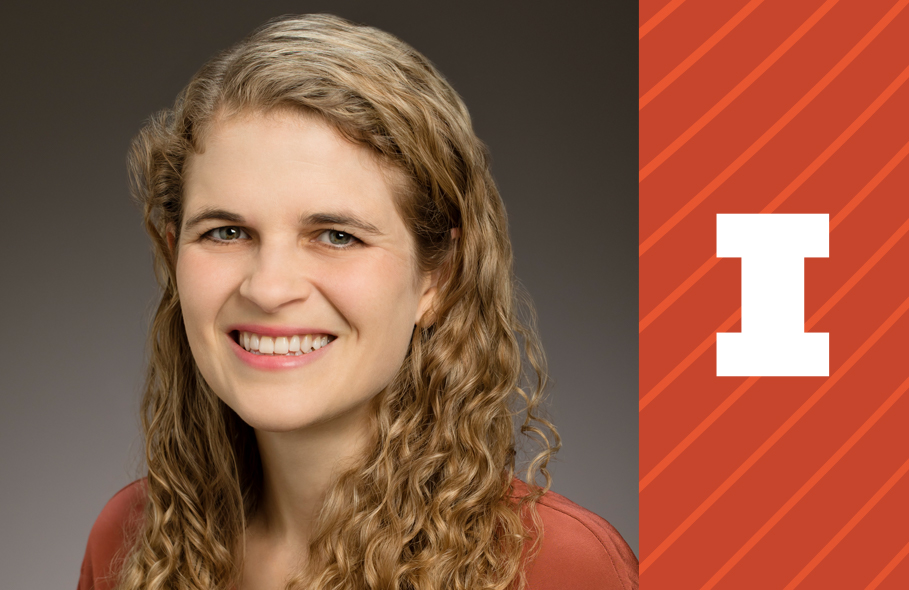 Emily Stone has hit the ground running as she heads the College's efforts in engaging with faculty across campus and with community collaborators.
The College of Education, says Emily Stone, has always been a leader in public engagement, both on campus and beyond.

"Previously, though, there hasn't been a central point person to support areas that have growth potential and to guide this work and connect collaborators who don't necessarily know about each other and who could help each other elevate and expand their work," says Stone.

Now, campus and community collaborators have that central point person in Stone, who in August was named the College's first director of public engagement.

"Dean James Anderson has a lot of passion in this area, as do I," says Stone, who has a master's degree in Public Health from John Hopkins University. "We want to help the College have a visible and significant societal impact. There's so much potential when you combine academic collaborators with their expertise and passion with the boots-on-the-ground people, the community collaborators who have the pulse of the community and understand the issues. When you can get those teams to work together, there's this huge potential for impact and that's why this area is so exciting."
Partnering on Campus and in the Community
Stone comes to her new role already well established in public engagement. As a research development manager for the College, a position she has held for the past two-and-a-half years along with a second appointment in the Interdisciplinary Health Sciences Institute, she developed several programs that revolved around public engagement.
"One is called the Community-Academic Partnerships core," she says. "Working in close collaboration with Kelsey Hassevoort of the IHSI, I created and supported community and academic collaborations to improve public health."
Stone also helped to develop Community-Academic Scholars, a summer intensive research experience for undergraduates to learn about community-engaged research while working closely with a faculty mentor and a community-based mentor. "We want students to learn about the importance of this kind of work," she says, "while supporting and incentivizing faculty and community partners to work on high impact projects together."
She also helped develop, in conjunction with Katie Shumway of the School of Social Work, a program called We CU Community Engaged Scholars, along with support from the Office of the Chancellor, Public Engagement. Stone and Shumway codirect We CU, which recognizes and elevates student community service on campus. "At the same time, we want to provide for students to access this service," she says. "So, the flip side of that is we're able to match a significant number of community projects and community partners who have needs with skilled students who can carry out those needs."
Stone was a Chancellor Fellow in Public Engagement in 2020-2021, working with Wanda Ward, executive associate chancellor for public engagement to advance the university's public engagement mission. "That fellowship focused on growing We CU and institutionalizing it," she says. "There's a lot of potential there both within the College and on a campus-wide scale for students to play a big role in community engagement."
Creating a Culture of Public Engagement
Stone will continue in her role as codirector of We CU, which launched in June of 2020 and is growing rapidly. And she is transitioning into new duties as well as public engagement director.
"I have four primary areas," she says. "The first is supporting students in public engagement like I just talked about. The second is supporting faculty and staff in public engagement. The third is supporting community partners and finding academic collaborators, and that can mean faculty, staff, or students. The fourth is developing a strategic plan in public engagement for the college."
She divides her goals in two main categories. "The first is around supporting what already exists," she says. "Many of the College's faculty and staff and students are leaders in this space and are making significant contributions to local and national and even global communities in some cases. So, my first goal is to learn about the current impact and then help support these individuals who are working in this space and tell their stories to help make sure that people know about the impact that's already being made.
"Category two is to develop a plan for taking the work I've already been doing in public engagement and grow that in the College in meaningful ways. That involves supporting faculty and staff and students and community partners. Concretely, for We CU, we'd like to reach more students in the College and campus-wide with service. In the College, we want to really create a college-wide culture of public engagement where this is a piece of what we all do."
Making Meaningful Impact
Stone has hit the ground running in her new position as director of public engagement, and her passion for the work will keep her going.

"My background is actually in public health," she says. "In the last eighteen months we've seen how interconnected health and education are. I'm really excited to bring that lens to this position and my passion for understanding that intersection of health and education. I think we can make a meaningful impact in supporting education both locally and across the state while maintaining this kind of public health lens that we now know is essential in thinking about helping all kids have a good education."