'Whiteness' Undermines Efforts to Address Systemic Racism in Public Education
by Sharita Forrest, UI News Bureau / Mar 9, 2021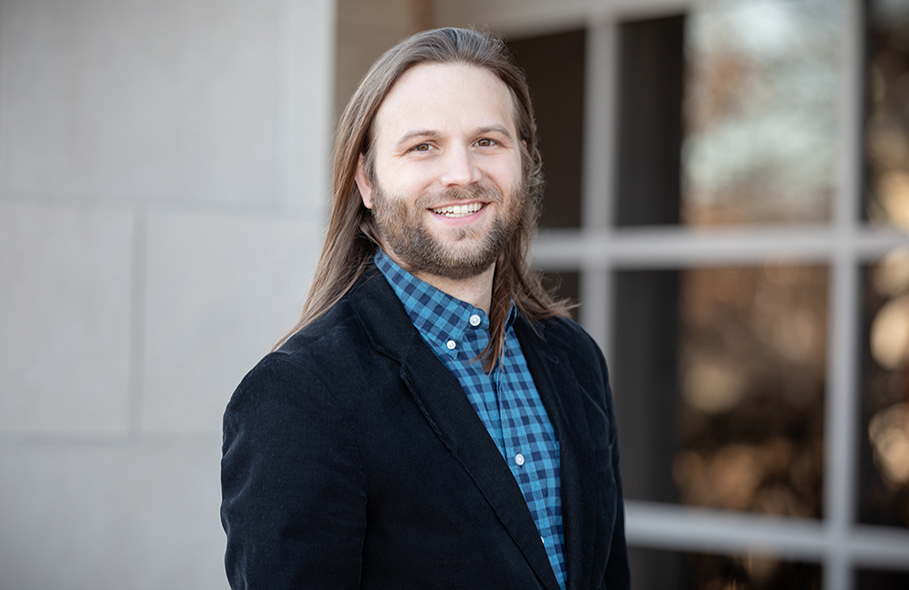 College and professional development programs for educational leaders need to critically and thoroughly examine the role of racism in public education and teach the skills educators need to address the bias and inequities they encounter in schools, EPOL graduate student Nathan Tanner found in a study.
Promoting equity and justice orientations in future school leaders is not enough to address systemic racism, researchers say in a new study.
Instead, school leaders need educational and professional development programs that cultivate insight into the foundational role of "whiteness" in public education and teach them the skills to dismantle racist policies and practices that negatively affect students of color.
Nathan Tanner, a graduate student in Education Policy, Organization and Leadership and co-author Anjalé D. Welton, a professor of educational leadership and policy analysis at the University of Wisconsin, Madison, co-wrote a review study that examined whiteness in education and how anti-racist preparation could help educational leaders address longstanding inequities.
Defined in the study as racist policies, structures and social cultures intended to maintain white power and privilege, whiteness is a pervasive problem in public education that receives too little attention in preparation programs for school leaders, Tanner and Welton said. Historically, whiteness has been the ideal and the standard against which all public school students' behavior and academic performance have been judged.
Tanner said whiteness also manifests in standardized tests that reinforce certain belief systems or ways of knowing that do not reflect minority students' true knowledge or capabilities, and as perhaps well-intended education reform efforts, end up exacerbating existing problems.
"We have a history of the way we implemented education reforms that didn't think about the roles of whiteness," Welton said. "Are we adding a quick fix but not unpacking racist practices and belief systems? There's no miracle cure or anti-racism snake oil. It's hard work. We have to think deeply."
Although most anti-racism efforts in education have focused on classroom teachers, "school leaders have a huge role to play in the process of challenging whiteness and developing anti-racist cultures and staff," Tanner said.
However, in a recent survey conducted by Education Week, 82% of educators said they had not received any anti-racism training during their preparation programs.
Many university curricula in education offer just a course or two on equity, often as electives near the end of the programs, signaling that these problems are not a priority, Tanner and Welton said.
"Anti-racist values and skillsets need to be threaded throughout all the courses," Welton said.
In addition to thoroughly and critically examining the foundational role of racism in public education, these programs need to encourage educators to become more racially aware and foster the skills to identify and root out bias and oppression in their schools.
Although educators' commitment to equity and social justice may be sparked during college or professional development programs, most of the alumni emerge from these preparatory programs still lacking the tools and capacity to translate these values into actionable plans, Welton said.
As school leaders, when they attempt to change biased policies or structures that negatively affect students of color, they may find themselves unprepared to counter the pushback they receive from staff or community members who feel that their power is threatened by these efforts, the researchers wrote.
Likewise, educators of color may find themselves laboring in isolation as the single or one of a few nonwhite faculty members or staff in their school. And they may bear the brunt of the responsibility for anti-racism initiatives in their schools, rather than these being collaborative efforts undertaken with their white colleagues, Tanner and Welton said.
Despite decades of persistent calls for greater representation of racial minorities in educational leadership, there has been little progress diversifying the field. People of color are still underrepresented at all levels, from primary and secondary schools through universities, according to the study.
To increase the representation and retention of racial minorities and better prepare them to challenge inequities, Welton said "we need to make sure they are getting mentoring and coaching during their teaching practicum, and that they have opportunities to create and practice organizational and anti-racist change work. We also need induction programs for school leaders and policy discussions about preparation programs for university professors."
The study was published as a chapter in the "Handbook of Social Justice Interventions in Education" (Springer Nature Switzerland, 2021).