We CU Program Highlighted by UI Alumni Association
by Jay Copp, University of Illinois Alumni Association / Dec 21, 2020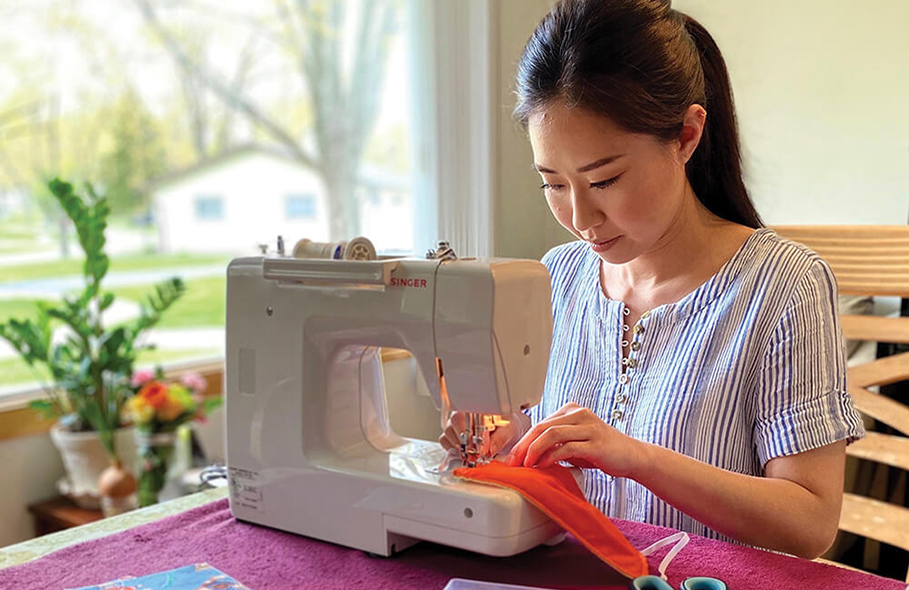 The We CU Community Engaged Scholars Program matches the needs of the community with the skills and interests of student volunteers.
Dyslexia can have devastating consequences for young children learning how to read, yet many teachers are overwhelmed by other demands in their classrooms and can't give such children the individual instruction they need.
Enter The Reading Group, which has provided tutoring to thousands of dyslexic children in the greater Champaign-Urbana area. Like many community nonprofits, it operates on a shoestring and has just two part-time employees. But its operations got a helping hand, thanks to We CU (Champaign-Urbana) Community Engaged Scholars, a new program at Illinois that provides student-volunteer power to nonprofit organizations.
Three We CU volunteers upgraded the nonprofit's social media sites, posted new content, designed a new logo and critiqued its marketing plans. "They were thoughtful and insightful," says Jean Hinton, executive director of The Reading Group. "They processed information and came up with strategies." Their efforts will help The Reading Group reach new clients and recruit new donors.
And—both despite and because of the COVID-19 pandemic—they did it all remotely. So did 229 other We CU scholars, who volunteered over the summer with more than 30 nonprofits—mostly local entities, such as the Krannert Center for the Performing Arts, the Education Justice Project and city of Urbana's Arts and Culture program. But they also included a health clinic in suburban Chicago and the Serve Illinois Commission on Volunteerism and Community Service, a state agency.
Designed to create a bridge between the University and the surrounding community, the program planned to launch in the fall 2020 semester as an onsite volunteer experience. But when the pandemic broke out in March 2020, We CU leaders asked themselves: What could be done now to address current needs? Their answer was to launch the We CU program immediately as an online model. This would bring much needed help to community nonprofits coping with the challenges of COVID-19.

Read the full story at the UIAA website...