How Area Educators (and Students!) Have Made it Through a Difficult Semester
by Anthony Zilis, News-Gazette Media / Dec 6, 2020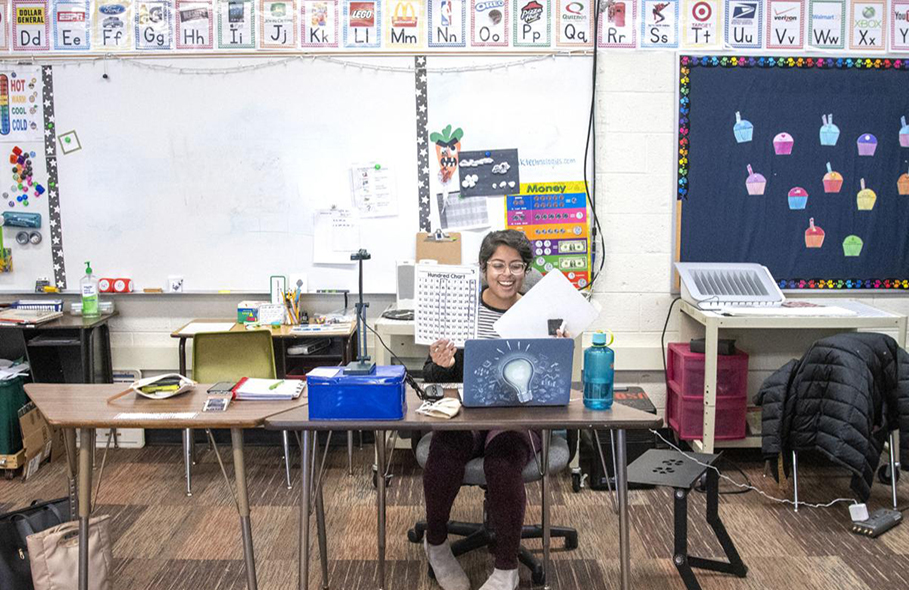 Educators—and students—have nearly made it through a challenging semester. The News-Gazette profiled two Education master's degree students, Sania Zaffar and Jacquelyn Douglas, who are doing double duty.
This fall, educators throughout the area are plying their trades in completely new and unprecedented ways.
Some are working in-person with mitigation measures in place and masks on faces. Others are teaching from school or home while their students are watching on computers from home.
And every once in awhile, a teacher's face is projected up onto a screen in the front of the room as students look on from school.

In all of those cases, educators have had to find ways to get creative. We spoke with three who have had to find ways to reach students in ways they never expected.

Read the rest of the story at the News-Gazette website...