A Life Remembered: Alumna Teretha Johnson, Ed.M. '74
by Anthony Zilis, News-Gazette Media / Nov 20, 2019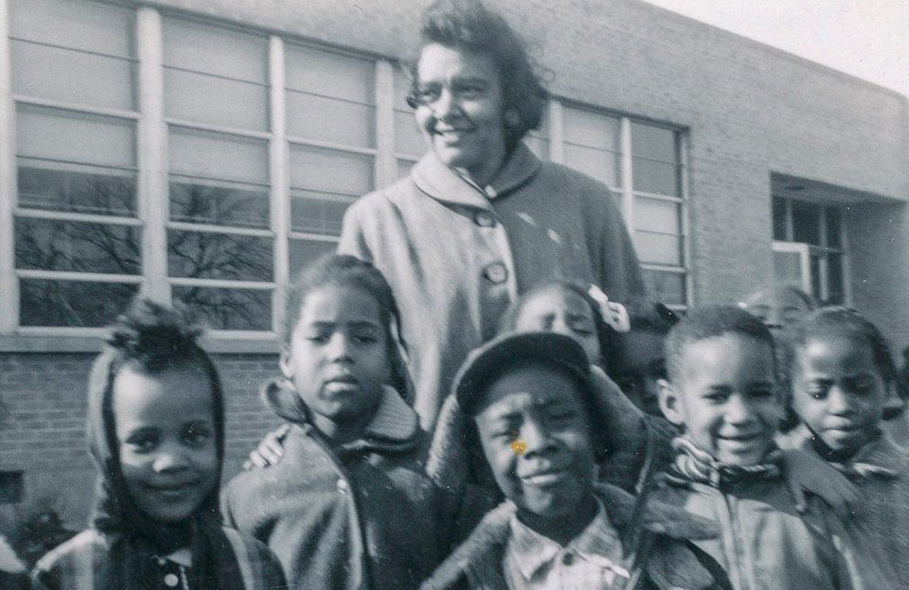 To the very end, Teretha Johnson, Champaign's first black teacher in a predominantly white school, didn't want anyone to make a fuss about her life — but that's hard to do when you're a teacher that no student forgets. Mrs. Johnson passed away on October 27, 2019.
The lunch bags for her second-grade classes at Bottenfield Elementary in 1980 were kept out in the hallway, so each day, Lanette Aker would make sure to catch the attention of teacher Teretha Johnson by talking out of turn or disrupting class.
Mrs. Johnson would send Aker out into the hall as a form of discipline. Aker would pick through the bags, looking for an apple here, a few cookies there, to hold off her empty stomach until lunchtime. Her classmates wouldn't mind, she assumed, if she took a little bit from each.
After three months, though, Mrs. Johnson caught on.
"She kind of put two and two together and she pulled me aside when kids came in from recess and she said, 'Lanette, are you taking things out of kids' lunch boxes?'" Aker said. "'I just need you to tell me the truth.' She said, 'I'm not going to scold you, I'm not going to get you in trouble, but you've got to tell me the truth.'"
The truth came spilling out. Her single mother, she explained as much as a first-grader could, worked hard to make ends meet, but it wasn't always enough. Many days, she came to school hungry.
"She said, 'I now understand why you couldn't focus,'" Aker said. "She was like, 'When you come to school, I want you to come straight to the room.'"
Every day for the rest of the school year, Mrs. Johnson brought her breakfast, whether it was an egg sandwich or cheese and crackers. She'd help her with her schoolwork. When other kids entered the room, she'd set up a partition to make sure they didn't know what she was doing there.
For the next two years, Mrs. Johnson checked in on Aker, whose mother eventually put herself through trade school and was hired to work a much better job as a cook at the University of Illinois.

Continue reading the News-Gazette story...