For Booker T. Washington's New Principal, the Time is Finally Right
by Lyndsay Jones, News-Gazette Media / Jul 24, 2019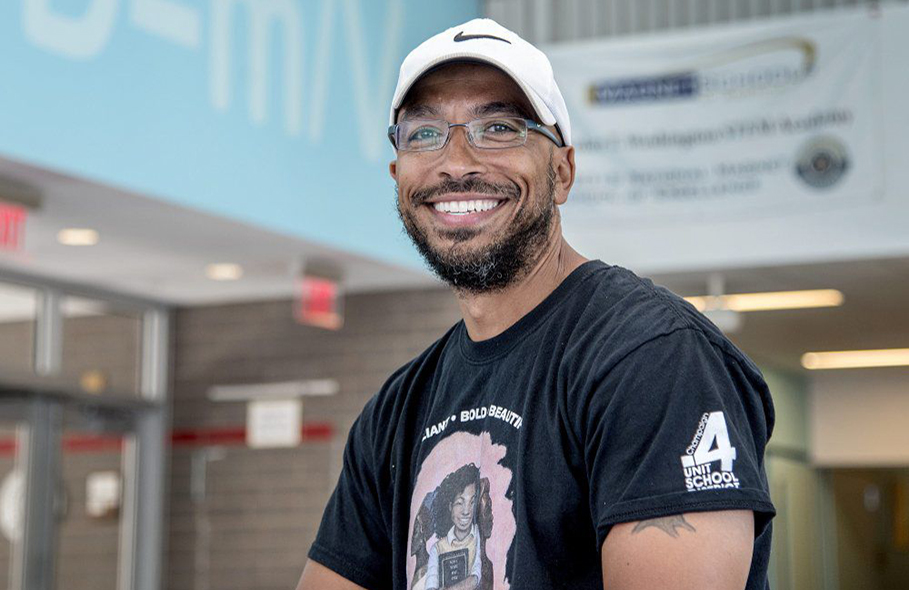 Jaime Roundtree, M.Ed. '05, '10, has been thinking about Booker T. Washington STEM Academy and his potential role there for some time—even though his 15 years in Unit 4 hadn't, until recently, included a stop at that particular school.
It was a destination people suggested the three-time UI grad was a fit for when he first entered the district as a classroom teacher at South Side Elementary in 2005, then a place he considered as he rose through the ranks, to assistant principal at Bottenfield Elementary in 2010, then principal of Barkstall Elementary in 2012.
"There are so many times I have almost come here," he said. "Logistically, it was tough for me the couple times I considered it. And then I moved into administration, and the opportunities were at these buildings. At the time, I was just like: Much as I want to be amongst the African American kids to support them and be a voice for them and a role model or image to help them see themselves in leadership and in a positive light, the dynamics of our district also had kids that didn't have that in these other buildings.
"Not only did they not have black teachers or black administrators or black leaders in their buildings, there were very few of them. So that was just as valuable to me to be there for those kids."

Read the full News-Gazette story...