Illinois Prison Removes More Than 200 Books From Prison Library
by Lee Gaines, Illinois Public Media / May 31, 2019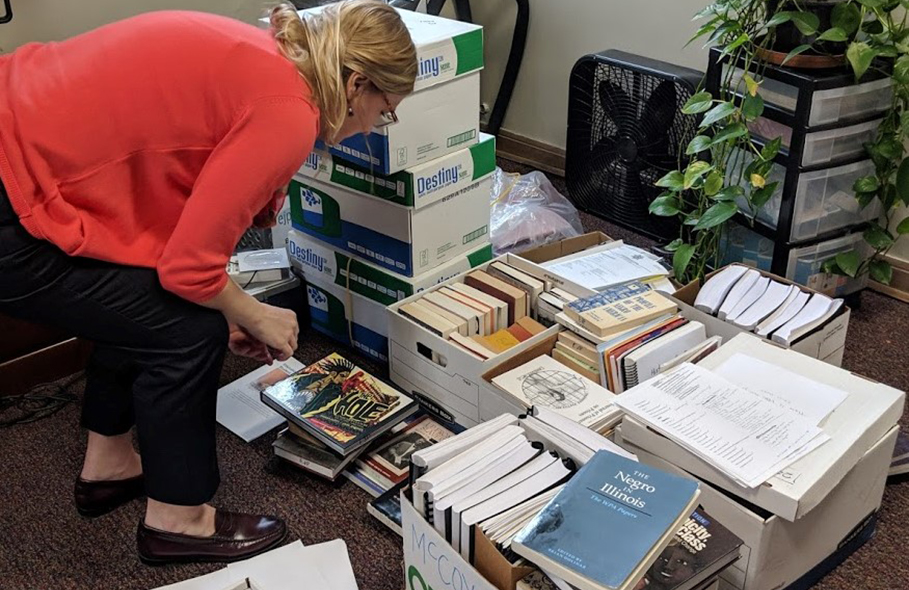 When she found out that staff at the Danville Correctional Center had removed more than 200 books from a library inside the prison's education wing, Rebecca Ginsburg said she felt a pit in her stomach.
"I felt sick," she said. Ginsburg directs the Education Justice Project, a college in prison program that offers University of Illinois classes to men incarcerated at the Danville prison in east-central Illinois. In late January, prison staff removed dozens of titles from two rooms that serve as the program's library.
Those titles include books like "Visiting Day," a children's book about visiting a parent in prison by author, Jacqueline Woodson. Also included among the removed books are two titles written by African-American scholar Henry Louis Gates Jr., a book by philosopher Cornel West, "Up From Slavery" by Booker T. Washington, and "Mapping Your Future: A Guide to Successful Reentry 2017-2018" written by the college in prison program's reentry team.
A majority of the books removed from the program's library are about race.
Outgoing Illinois Department of Corrections director John Baldwin said he learned about the book removal after a University of Illinois administrator called him to ask about it. He said he received an explanation from the Danville prison warden.
"Somehow, a lot of books got into the institution without going through our review process. That was our fault," Baldwin said. "We let books in and some of them maybe shouldn't have been, some of them are very good books."
Read the full story...