Educational Psychology Professor Named 2019 AERA Fellow
by Communications Office / Feb 15, 2019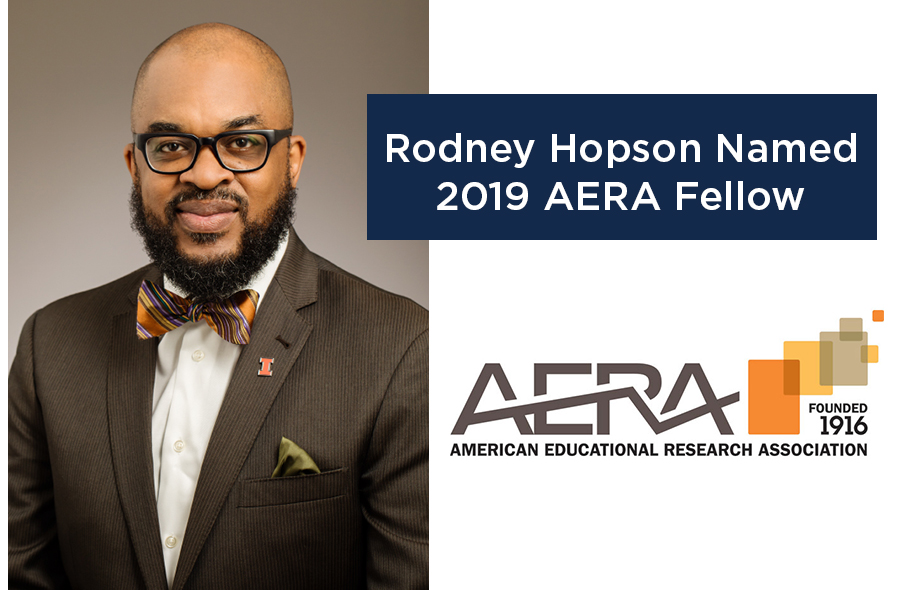 The American Educational Research Association (AERA) has announced the selection of ten prominent scholars as 2019 AERA Fellows. AERA Fellows are selected on the basis of their notable and sustained research achievements. The 2019 Fellows were nominated by their peers, selected by the AERA Fellows Committee, and approved by the AERA Council, the association's elected governing body. They will be inducted on Saturday, April 6, during the 2019 AERA Annual Meeting in Toronto, Canada. They join 655 current AERA Fellows.

"We are delighted to honor these scholars for their contributions to education research and dedication to the field," said AERA Executive Director Felice J. Levine. "AERA Fellows exemplify the highest standards of excellence through accomplishment, professionalism, and commitment. We welcome the class of 2019 to these prestigious ranks."
Prof. Rodney Hopson, who joined the College of Education in 2018 as part of the inaugural class of the University of Illinois System's Distinguished Faculty Recruitment program, is a national expert in educational practice and policy. His research focuses on the role of race, class, and culture in the evaluation of STEM programs and other educational initiatives. Hopson's work has been funded by the National Science Foundation, the Robert Wood Johnson Foundation, and the U.S. Department of Health and Human Services.
"This is a special and a high honor. For someone like me from humble roots and a praying and loving family, this is not an award I take for granted," said Hopson about the award. "I'm especially humbled by peers and mentors who think of my work as "notable and sustained". I see my role here at U of I to continue to serve this great institution through my scholarship to focus on those most underserved and underrepresented."
Read the full press AERA news release...