Human Resource Development Program Tops in Nation
by Tom Hanlon / Jul 26, 2018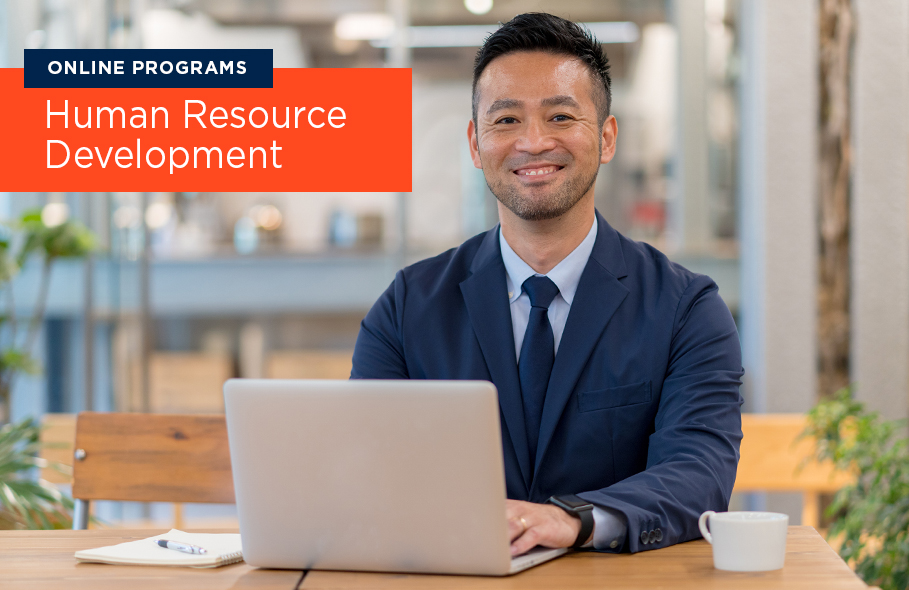 Sometimes the success of a program is revealed in the smallest of numbers.
As in the number 1--which is the public institution national ranking for the University of Illinois' online master's program in Human Resource Development from TheBestSchools.org, a strong voice in higher education online programs.
That top ranking comes as the program celebrates its 20th anniversary in 2018, and is the result of many strengths, says program coordinator Wenhao David Huang, an associate professor in Education Policy, Organization & Leadership (EPOL) at the College of Education at Illinois.
Program Strengths
"Our faculty is a major strength for the online HRD program," Huang says. "Among us there are more than 70 years of experience in leading research and practices in the field of human resource development. Our faculty is known for their expertise in training and development, organization development, and career development in organizations."
Huang points to students and alumni as another strength. "Their diverse backgrounds and wide range of professional interests enrich students' learning experience and strengthen their professional networks after they graduate," he says.
He adds that the versatile curriculum, which emphasizes both research and practice, enables students to become thought leaders in their workplaces. And the program's solid infrastructure is built to effectively guide online students through the program.
Is the Online Master's Program in Human Resource Development Right for You?
The program admits current HRD professionals as well as those seeking to enter the field for the first time, Huang says.
Students enroll in our master's online program to:
Develop a more inclusive and versatile workforce for their organization.
Improve their HRD practice through innovations based on research.
Increase their opportunities for professional development and networking.
Challenge themselves in a rigorous and demanding program.
Gain a solid foundation to jumpstart their HRD career.
Human Resource Development Ed.M. Areas of Concentration
I use the learning methodologies, such as the ADDIE Model, all the time. It helps me in my work with my company and in establishing rapport with my clients." — Michael Weinstein, a student in the Human Resource Development program
The College offers four concentrations in its online HRD program:
General HRD develops important administrative skills
Executive HRD provides training in advanced best practices
International Education and Administrative Leadership develops skills in implementing international programs and internationalization activities
Management of eLearning for Workplace Learning and Training develops leadership and management skills in workplace eLearning programs
"HRD is a changing field of practice, as people in the workplace are changing, and so are the characteristics of the workplaces," says Huang. "We developed these tracks based on the needs of the profession and on the expertise we can offer among our faculty."
The general HRD track is the most popular currently, he says.
Doctoral Program in Human Resource Development
Playing off the strengths of the master's program, the College of Education launched an online Ed.D. program in EPOL with a concentration in HRD in 2017. The program is geared to those planning to become leaders, researchers, and advanced practitioners in human resource and development.
Read about the impact of one student's online experience in the College's Human Resource Development program.