Accelerating His Career
by Tom Hanlon / Jul 25, 2018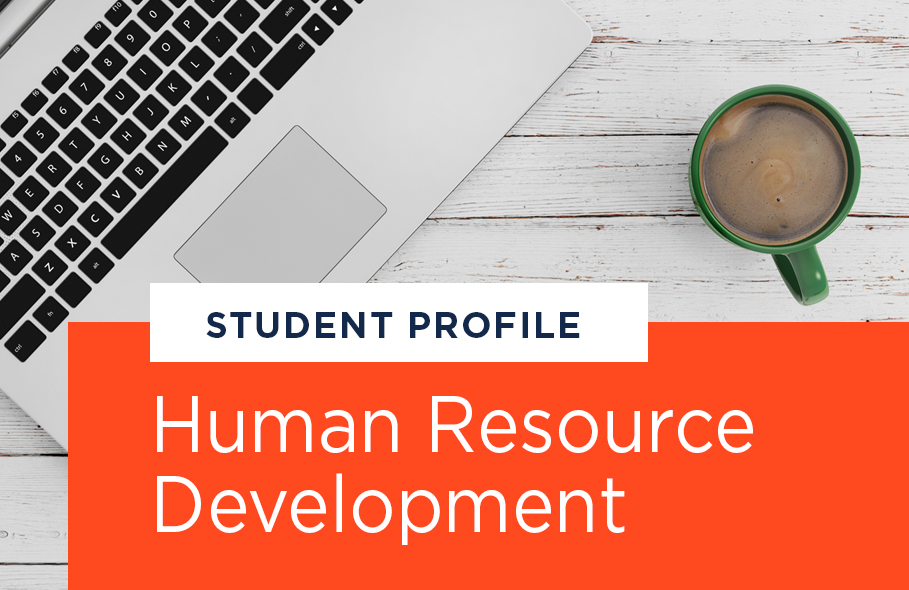 The online master's Human Resource Development program at the College of Education at Illinois opens the door to a world of opportunities
Michael Weinstein's undergraduate degree, in psychology and communications, provided the foundation he needed as he looked to build his career. But it was the master's he earned in the University of Illinois' online Human Resource Development program that supplied both the direction and accelerant he needed to take off.
Weinstein, who earned his Master of Education in Education Policy, Organization & Leadership with a concentration in HR Development in 2013, directs a learning management system in the HR department for an insurance company in Houston. Besides that full-time work, he runs his own HR consulting business on the side, creating training content for clients.
"My time at the U of I was great," Weinstein says. "The instructors in the program are very experienced and bring that experience to the table."
Weinstein says that the program content lends itself to career advancement for students who are looking to expand their roles in the corporate world.
"I use the learning methodologies, such as the ADDIE Model, all the time," he says. "It helps me both in my work with my company and in establishing rapport with my clients for my business."
The program, he adds, offers the latest in "policies and procedures and for creating strategic plans, mission statements, and essentially everything people need to help an organization improve."
And it has opened up a strong career path for Weinstein, who has found the field he excels in. He is now starting work on his doctorate at the University of Texas at Tyler.
"I highly recommend the program," he says of Illinois' online Human Resources Development Ed.M. program. "It's certainly helped me advance my career."