NSF competition highlights education scholars' STEM research
by the College of Education at Illinois / Jul 2, 2018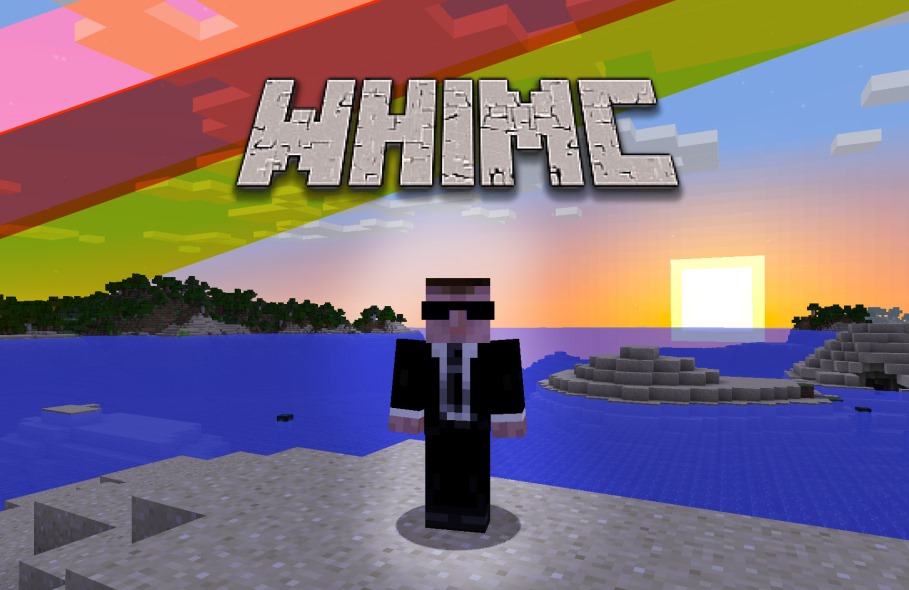 Chad Lane and Robb Lindgren's award-winning videos feature important ed-tech research in NSF STEM for All Video Showcase
The research being conducted by H. Chad Lane, Robb Lindgren, and many other College of Education faculty and doctoral students demonstrates the breadth of important National Science Foundation-funded research taking place at Illinois. Several research videos were recognized at this year's STEM for All Video Showcase, an event sponsored by NSF.
Lane is an associate professor in the Department of Educational Psychology. He conducts research on the design, use, and impacts of intelligent technologies for learning and behavior change, blending techniques from the entertainment industry with those from artificial intelligence and intelligent tutoring systems in an effort to improve learning.
Lindgren, an associate professor in the Department of Curriculum & Instruction, focuses on theories and designs for learning within emerging media platforms such as simulations, virtual environments, mobile devices, video games, and augmented and mixed reality. His projects feature digital technologies that can be used to construct new identities and generate fresh perspectives, leading to stronger comprehension of complex ideas, particularly in STEM content areas.
Other College of Education-affiliated individuals submitted STEM for All videos, including Meg Bates, M.A. '04 Ed.Psych., Ph.D. '09 Ed.Psych., and Educational Psychology doctoral student Genevieve Henricks-Lepp (Exploring Teacher Learning from Online Lesson); Associate Professor Maya Israel of Special Education (Learning Trajectories for Everyday Computing); and Todd Lash, Ed.M. '98 C&I, a Special Education doctoral student (Project TACTIC).
Winning videos
Lane's award-winning video was based off of his NSF-funded project titled What-if Hypothetical Implementations in Minecraft (WHIMC). His Exploring Alternative Versions of Earth in Minecraft video was one of 20 Facilitators' Choice selections from a pool of 217 submissions.
"The video was a real joy to work on and gave me a chance to think creatively and efficiently about how to describe the research we're doing," said Lane, who is the principal investigator of WHIMC.
The Move2Learn video was the top-rated Presenter's Choice selection. That project investigates the role of movement, gestures, and interaction in preschool children's exploration and learning about science in informal settings. Lane is collaborating on the study with Lindgren and several others on the Move2Learn project.
The Minecraft video, which Lane edited, shows a series of Minecraft maps that allow children to explore questions related to astronomy, make their own observations, and provide explanations on how the world would be different if there were no moon, among other environmental variations.
Given the science-fiction feel of the WHIMC project, Lane said the Minecraft video has a serious tone with dramatic music and scenes. He said NSF requires that the submitted videos capture the essence of studies by being accessible and informative to the public, as well as clear on how STEM education is being addressed.
Lane said the Move2Learn video, which was edited by Bob Croy, a digital media specialist in the college, is unique because of the international collaboration and because of its lighthearted, childlike focus designed for pre-kindergarten science learners. The project investigates how meaningful movements and gestures can be applied in a museum exhibit setting.
NSF STEM-education outreach
Now in its third year, the annual online STEM for All competition is part of NSF's public-outreach mission. It lasts for seven days and draws hundreds of 3-minute video submissions from those working on federally funded projects that strive to enhance STEM education and public awareness of STEM research. This year's theme was "Transforming the Educational Landscape."
Videos are recognized in the categories of Presenters' Choice, Facilitators' Choice, and Public Choice. Principal investigators, practitioners, administrators, researchers, policymakers, and the public are encouraged to participate in the showcase. Lane said the event helps people outside of academia see why NSF-funded studies that focus on STEM education for children and adults are important.
"And it benefits us as researchers because it forces us to think about how to communicate the work we're doing in a short, pithy way that people are willing to watch. Trying to explain the content and value of what you're doing, in a way that makes sense to people, is a good challenge for researchers to tackle."
Lane said being involved with the video showcase was a positive and innovative way to interact with community members and produced thought-provoking questions everyone can view online.
"If you watch a few random videos from the competition," he said, "you'll find that they all involve outreach and they all involve interfacing with schools or museums or the public in some way. So they all have some sort of STEM goal that should be shared with the public."