Developmental Sciences Student Perspectives
Sanchari Banerjee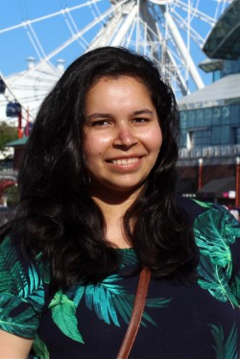 I joined the Developmental Sciences program in Fall of 2016. Before coming here from India, I completed my Bachelors in Sociology and my Masters in Social Work, which led me to a job on the Education team of a non-governmental organization. I designed programs, liasoned and worked with stakeholders, while also collecting data for an exploratory study. This is where I realized my love for education research.

My research interests include using mixed methodology to study temperament, peer relationships, and self-regulation in early childhood, and I am working under the guidance of Dr. Kristen Bub. Currently, I am part of an NSF-funded research project studying preschool children at Headstart centres, and also a discussion section leader for the 201 Educational Psychology course. Email: sb5@illinois.edu
Shereen Beilstein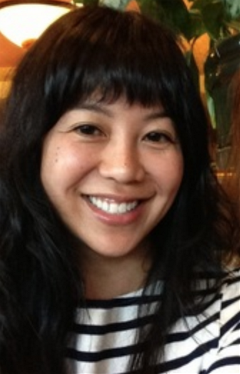 Supporting children's development of practical reasoning skills and mathematics knowledge serves as the grounding motivation for my research. To this end, I focus on how children learn mathematics as well as how teachers learn to teach mathematics. By studying how children think about mathematics, my goals are to understand the cognitive processes that guide children's learning and to develop instructional interventions for traditional laboratory and applied classroom settings. My current projects investigate how tools such as gesture and object manipulation inform children's thinking and foster successful learning of whole number and fraction concepts. Additionally, by studying how elementary school teachers use classroom video clips posted to the Everyday Mathematics Virtual Learning Community, my goals are to understand the nature of teacher learning in asynchronous, online environments and to examine whether teacher learning online is associated with student learning in the classroom.
Bethany Hoff
Bethany F. Hoff is a doctoral student in Developmental Sciences at the University of Illinois, Urbana Champaign, Department of Educational Psychology. After graduating from Whitworth University with a B.A. in Psychology, Bethany received her M.S. in Educational Psychology from the University of Illinois. Bethany's research investigates how individuals succeed despite circumstance. Specifically, she is interested in processes of intentional self-regulation during adolescence and positive developmental outcomes (e.g., positive youth development). She is particularly fascinated by the roles of process versus outcome focus and resilience in goal setting and long-term outcomes. Her research focuses on quantitative methodology. Email: bflemng2@illinois.edu
Ananya Tiwari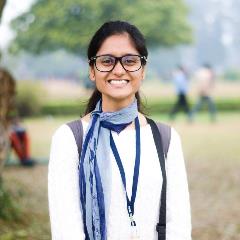 Ananya was born and brought up in India and has done her bachelor's in chemistry from St. Stephen's College, Delhi University. She dabbled in Neuroscience in Cambridge, Göttingen and Stockholm before switching to Education. She was a school teacher in a rural school for two teachers and digitized Science curriculum for grades 5 and 6 in Hindi. Post a Liberal Arts degree, she worked with CorStone on resilience-based interventions and STiR Education around intrinsic motivation in Indian teachers in public school system at a systemic level.
Currently, she explores Socio-Emotional (SE) Skills both from a theoretical and empirical perspective. She is particularly interested in exploring SE skills at the intersection of poverty and gender.
She also co-founded SwaTaleem Foundation in India which works together with Dalit and Tribal girls, teachers and government officials.
In her free time, she loves outdoor activities with Karthik and their dogs.