O'Leary Learning Center opening in 2019
by the College of Education at Illinois / Jun 4, 2018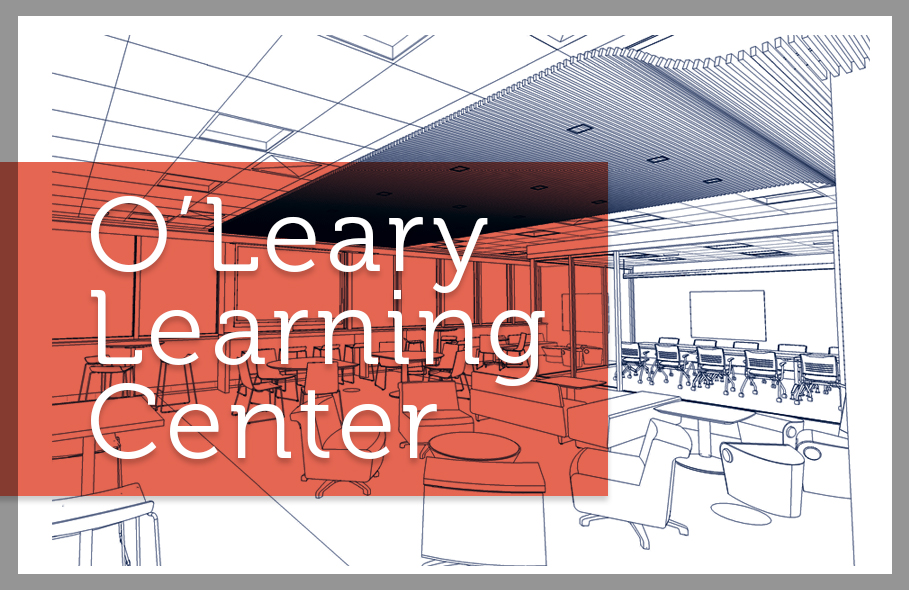 New multipurpose space will provide valuable resources for enhanced research and collaboration
The O'Leary Learning Center is scheduled to open in the College of Education in the summer of 2019 thanks to the generous donation given by Illinois graduates Richard and Ann O'Leary, who contributed $1.5 million to the project.
Richard earned a bachelor's degree in Liberal Arts & Sciences in 1955 and a juris doctor in 1963. Ann earned a bachelor's degree in 1956 from the College of Agricultural, Consumer and Environmental Sciences.
The approximately 4,400 square-foot space will transform the lower level of the Education Building and advance research and teaching in the college by providing sophisticated laboratory and meeting spaces for enhanced collaboration of interdisciplinary research projects, an improved online learning space, and enriched STEM instruction.
Associate Dean for Research Gabrielle Allen said the O'Leary Learning Center will allow students of diverse backgrounds to imagine, design, and innovatively recreate the future of learning.
"We want to provide students with an exceptional environment that inspires them to collaborate, to use technology, and ultimately to contribute to addressing the grand challenges in education," she said.
The center will have a flexible and inviting commons area with moveable furniture for faculty, students, and staff to collaborate. A glass-encased conference room with an 86-inch touchscreen and four smaller offices will be available for more private collaborations. The offices will be soundproofed for those who want to do audio or video analysis or transcribing.
The center will also have state-of-the-art math and science labs and a live teaching studio for online instructors, a space that will make the online learning experience much more personalized and natural for both students and professors.
Jeremy Jones, the director of infrastructure and support in the college has no doubt that returning alumni and current students will be excited when they see the O'Leary Learning Center for the first time.
"I think the entire package is unique because it's a collection of spaces that target a range of individual needs," Jones said. "We're not just focusing on a single classroom or one collaboration area. It's a high-tech, mixed-use space that can be tailored to advance individual inquiry and research."