Finding Her Confidence Led to Success
by the College of Education at Illinois / May 15, 2018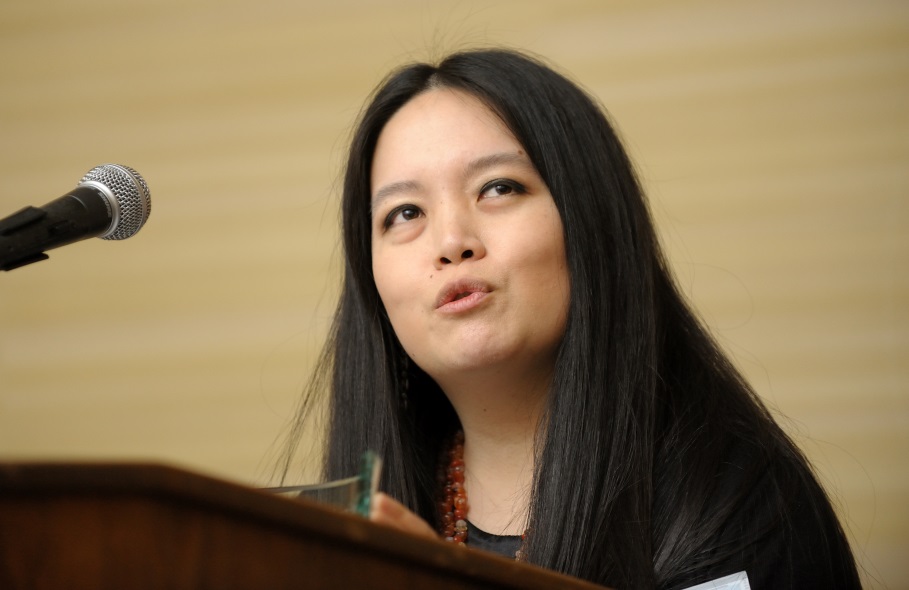 In recent years, alumna Rachel Endo, Ph.D. '09 C&I, has been recognized with prestigious honors such as the Arthur J. King Curriculum Innovation Award and the Carl A. Grant Excellence in Research Award.
Beyond fleeting recognition at ceremonies, Endo is currently the founding dean of the School of Education at the University of Washington Tacoma. She has been widely recognized for promoting equity and excellence in education, and has presented and published her research often in the areas of bilingual education, critical approaches to multicultural education, and the education of immigrant and refugee Americans.
But the path to achievement was not always easy for her—or even expected. When she received her acceptance letter to Illinois, for instance, Endo, a first-generation college student, thought it was a mistake by the admissions office.
After moving to Champaign-Urbana, she went through a stressful time at Illinois while pursuing a doctorate in secondary and continuing education. Endo's adviser had left the university, and she was struggling to find a replacement. The Ph.D. student had reached a breaking point and was crying in a hallway of the Education Building.
Rather serendipitously, an esteemed College of Education scholar named Violet Harris happened to witness Endo's low moment and invited her into her office for tea. The two began talking, and Harris agreed right away to work with Endo, who cared deeply about social justice issues.
"For me, what was really important was finding a mentor who could really help me realize my dream of becoming a socially conscious researcher and scholar," Endo said. "So the really appealing part was that there were a lot of scholars of color in the College of Education, and they were very warm and welcoming. It made me feel at home."
Though she'd found a "warm and caring" doctoral adviser who taught her about grace and centeredness, Endo saw at once that Harris had high expectations. She struggled at times with her confidence and remembers with fondness when Harris called her "a great writer." No one had ever told Endo she was "great" at anything, so to hear it from an equally outstanding scribe was a priceless feeling.
Now an established scholar and researcher herself, Endo has visited institutions nationwide and has observed that the College of Education is unique when it comes to her field.
"The equity inclusion and the focus on social responsibility is just not as common elsewhere like it is at the College of Education, and I've realized that as I've gone to different places," she said.
Amid the outstanding aforementioned awards Endo has won, she called her 2018 Distinguished Alumni Award from the College of Education the "honor of her life."
"I wish every college and school of education could be like us," Endo said. "My education here really prepared me to become an equity-minded, socially conscious leader and teacher. I learned about how to read the world critically and be a deep, critical thinker. You can't really get that anywhere else."