Education Innovator in Iceland
by the College of Education at Illinois / May 14, 2018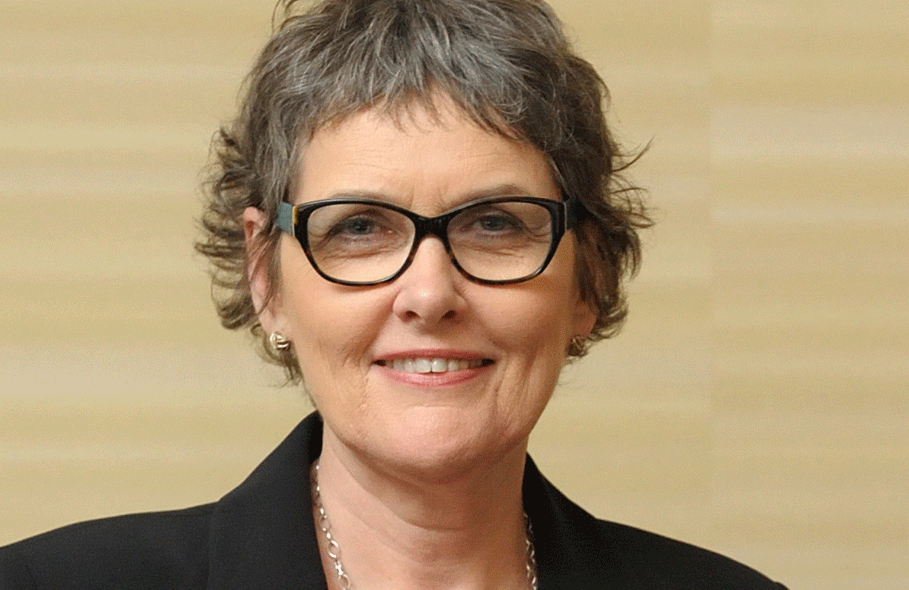 With an impressive three degrees from the College of Education, Iceland native Jóhanna Einarsdóttir '76 C&I, Ed.M. '77 Ed.Psych., Ph.D. '00 C&I, said her time at Illinois transformed her from a practitioner in the education field to a bona fide researcher, thanks to courses she felt had a strong background in methodology. The experience was empowering.
"I was the first person in Iceland who had a doctorate in early childhood education," said Einarsdóttir, who earned a teaching certificate in her home country in 1974. "When I came back with my degree, I kind of became a leader in the field. Having a degree from Illinois … it's a university that is well known worldwide and people look up to it highly. So it has opened many doors, especially in international collaborations."
Einarsdóttir has been involved in several international projects as a researcher and as a consultant, publishing collaboratively with colleagues from Europe, the U.S., and Australia. She has served as a board of trustee on the European Early Childhood Education Research Association since 2012 and is an expert in educational transitions, children's perspectives, and action research.
Einarsdóttir originally came to Illinois in the 1970s with her husband, Bjarni, a two-time Liberal Arts & Sciences graduate who had a Fulbright grant. While on campus, she earned a bachelor's degree in elementary education (1976) and a master's degree in educational psychology (1977).
Twenty years later, with her family in tow, Einarsdóttir returned to Illinois to earn a doctorate in elementary early childhood education (2000). She felt Urbana-Champaign would be a good place to raise her three children.
It also didn't hurt that the early childhood program in the College of Education was highly rated thanks to esteemed professors such as Lilian Katz, Bernard "Bud" Spodek, and Liora Bresler. Einarsdóttir recalls the mentorship of Spodek as being invaluable to her development, while Bresler taught her how to conduct research.
Einarsdóttir said being honored as a 2018 Distinguished Alumni Award recipient was a huge honor, and returning to campus as an awardee brought forth numerous memories. She remembers how Iceland was an extremely homogenous country when she arrived at Illinois in the 1970s. Witnessing such a diverse campus in Urbana-Champaign was both an eye-opening and positive experience.
"To learn and know students from all over the world was wonderful," she said. "I had fellow students from Korea, from Japan, from the U.S., from Portugal, from all over. And some of them I still keep in touch with. So I think that was a really big experience for me at the time."