Interdisciplinary pursuits lead alumna to career in education-medicine
by Sal Nudo / Sep 23, 2017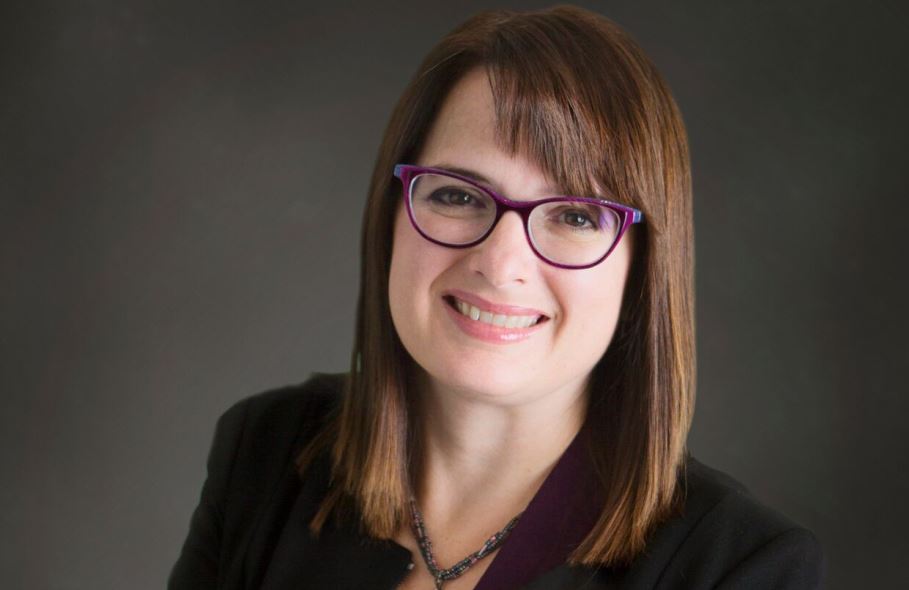 Jeanne Koehler, Ed.M. '05 HRD, Ph.D. '13 C&I, has been an educator in high schools, has worked in insurance and higher education, and now works in Springfield at the Southern Illinois University School of Medicine. At her core, she believes in education across the lifespan.
"The pursuit of knowledge and skills are cross-disciplinary," she said, "and I think education is one of those few fields that can really speak to any discipline."
I think education is one of those few fields that can really speak to any discipline."

Jeanne Koehler
To Koehler, one of the best aspects of her job as director of the Academy for Scholarship in Education is that someone with a doctorate in education like herself can find a scholarly home in a school of medicine. She believes that education has always been conjoined to medicine and that recent innovations in her field at SIU have been spawned by observations, work, and research that practitioners and scholars in the education field have known about and engaged in for some time.
For instance, teachers have been saying for years that children who face traumatic experiences have difficulties learning, and it is imperative to address children's needs in order for them to achieve and succeed. Doctors and the scientific community have acquired evidence to back up this claim and have found that adverse childhood experiences impact brain development, overall health, and life outcomes, according to Koehler.
"Combining the care and concern that educators have for the well-being of children with the science and the desire to help people be well and healthy is a dynamic combination that has quite a bit of potential," Koehler said. "And I think I could only be doing this work within a school of medicine. Hopefully tying the two worlds together will benefit a large number of people."
Koehler and her team within the newly formed Office of Population Science and Policy are currently heading several projects that focus on an array of education-centered investigations—from studying the outcomes of building up the brains of babies to innovation incubators that foster wellness and resilience in schools.
In August, her school received a $42,000 grant from the Illinois State Board of Education for a planning project to improve the health and wellness of students in Decatur public schools. Koehler will be a co-leader of the study, which will be a first step toward a larger partnership that focuses on discovering innovations to help teachers enhance students' academic performance.
While at Illinois, Koehler conducted research on entrepreneurial science teachers who worked in low-income, low-resource environments and were connecting the field of science to areas that often did not lend themselves to the sciences.
Through her National Science Foundation-sponsored investigations, Koehler discovered two instructors who were going well beyond the classroom in creative ways to engage students in science. Concurrently, she found that the restrictive system they work in makes such imaginative efforts a difficult endeavor.
"I think the lesson learned is how do we find these innovative educators and how do we lend support to them so their ideas can grow," she said.
Professor Liora Bresler of the Department of Curriculum & Instruction first met Koehler in her Academic and Educational Entrepreneurship course and was impressed by the depth of reflections and fresh insights that Koehler contributed in class.
In addition, Bresler admired her student's integrity, passion, and grace as she pursued a doctorate while working full time and raising two children. She became Koehler's adviser and found her dissertation compelling.
"Her portraiture of the two science educators, the innovative spirit they brought to their teaching, and their ability to create new programs of great values all captured an important aspect of what it means to be an educator and the possibilities of what education can be at its best," Bresler said.
Koehler—a student with broad interests—looks back on her time with Bresler and appreciates how her mentor helped connect topics and show that the richness of research happens through networking and when different domains and disciplines are crossed.
Koehler has returned to campus to guest lecture in a doctoral-level class in which she discussed education-focused entrepreneurial efforts that are underway in the SIU School of Medicine. The experience reinforced her belief that Illinois students are inherently curious and eager to explore issues through a critical lens.
Along with Bresler, the alumna recalls scholars Chris Higgins and Chris Span as being educators whom she greatly admired during her educational path in the College. Koehler's online graduate course with Dr. Span helped reignite her passion for education and innovation while opening her eyes to systematic injustices within the history of schooling.
At the University of Illinois ... you do acknowledge the social issues impacting the quality of education people receive."

Jeanne Koehler
"It was a very eye-opening experience to study education at the University of Illinois because you uncover the social issues and inequities that impact the quality of education," Koehler said. "And that then allows you to be a scholar who can ask, 'How can we do this differently now?' What am I going to do about it? I can research it and I can talk about it, but if I'm not going to do anything about it, then I'm part of the broken system."