Gender gap in math achievement, expectations begins early, study shows
by the College of Education at Illinois / Oct 27, 2016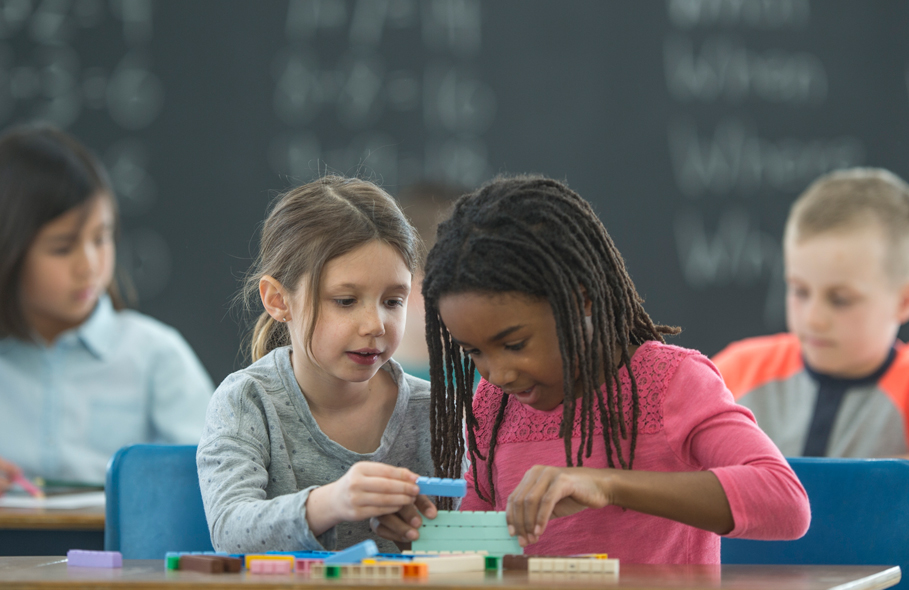 A just-released national study reveals that elementary school teachers tend to rate girls' math ability below that of similarly achieving and behaving boys.
Additionally, despite earlier evidence to the contrary, gender gaps in early mathematics achievement persist, and they are particularly significant and concerning at the top of the achievement spectrum, where future STEM professionals tend to be.
Sarah Lubienski, a professor in the Department of Curriculum & Instruction (C&I) who participated in the research, said the team's data indicate that girls tend to be more diligent in school, but that their more studious behavior has a bigger payoff at the lower end of the math achievement spectrum than at the top.
"One hypothesis we have is that the obedient behavior society expects of girls might help them achieve up to a point, but it could actually hinder the development of bold problem-solving skills needed to excel at mathematics," Lubienski said.
Lubienski was part of a research team led by Joe Robinson Cimpian, a former scholar in the Department of Educational Psychology in the College who is now an associate professor of economics and education policy at New York University.
Jennifer Timmer, a doctoral student in the Department of Educational Psychology, and Martha Makowski, a doctoral student in C&I, were also co-authors of the study, along with Emily Miller, a former postdoctoral student in the College who is now on faculty at West Chester University.
Lubienski said the team's data suggests that teacher expectations are one factor behind early gender gaps in math, and that such expectations reflect broader societal beliefs.
She added that educators should be aware of their own biases regarding girls' math achievements, as teachers tend to attribute girls' mathematical achievement to hard work while attributing boys' achievements to their innate ability. Teachers should also encourage girls in their development of bold, problem-solving skills.
"Teachers should praise girls for inventing new strategies to solve problems instead of praising conventional methods, correct answers, and neatness," Lubienski said.
Lubienski said female elementary school teachers should display confidence and a sense of curiosity when teaching math, since some research suggests that educators' math anxiety is specifically harmful to girls in the classroom.
Parents, meanwhile, should counteract biases against girls by fostering their math confidence and problem-solving skills.
"Parents should encourage girls to explore challenging math problems and look for interesting mathematical puzzles and patterns in books or games," Lubienski said.
Lubienski said it's also helpful for parents to expose their daughters to women in STEM fields and help them see how such fields involve collaboration and assistance.
"In addition to differences in math achievement and confidence, research indicates that gender differences in values contribute to career disparities," Lubienski said.
Read more on the topic via articles by FiveThirtyEight, PBS, and Fortune.