Special Education scholar receives IES grant
by the College of Education at Illinois / Sep 16, 2016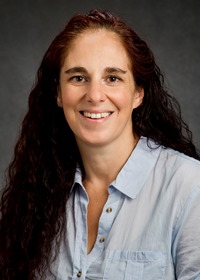 Hedda Meadan-Kaplansky, an associate professor in the Department of Special Education, is a principal investigator in a new federally funded research project that will involve developing and testing an app designed for parents with young children with disabilities and challenging behaviors, which can place stressful demands on families.
Erin Barton of Vanderbilt University and Angel Fettig of the University of Massachusetts, Boston are also principal investigators on the project.
The "Family Behavior Support mobile software application (FBSApp) Project" will be a three-year study funded by the Institute of Education Sciences in the amount of $1,499,866.
Meadan-Kaplansky said many children with and without disabilities display challenging behavior. In many cases, family members do not have the resources or knowledge to address the behavior, prevent it, or support their kids' development.
"This new, innovative app would guide and assist these family members, and it could increase their overall quality of life," said Meadan-Kaplansky.
The FBSApp will use a positive support framework to guide parents in using empirically supported, assessment-based interventions to address their child's challenging behaviors. Persistent challenging behavior observed at a young age is associated with poor social and academic outcomes, and the rates of challenging behavior are higher for children with developmental disabilities.
"I'm very excited about this project for supporting families to develop a plan for reducing and preventing challenging behavior of their young children," Meadan-Kaplansky said.