Website promotes global democracy education with insights from prominent peace activists
by Craig Chamberlain / Jan 25, 2016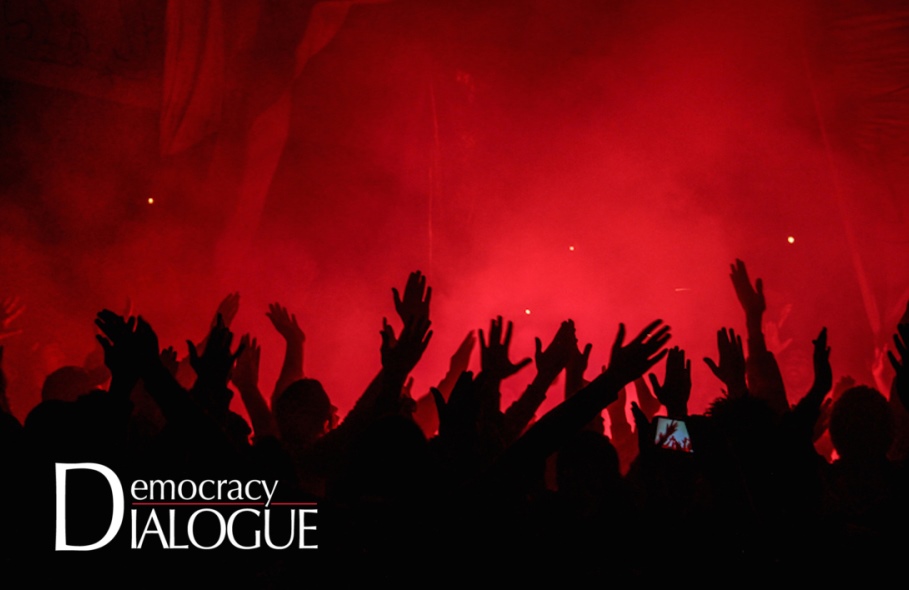 The Egyptian protesters of the Arab Spring had numbers, excitement, and social media, but they could not make democracy happen. Linda Herrera, a professor in the Department of Education Policy, Organization & Leadership, thinks one reason is that they did not know how, and she's hoping to help change that with a new educational website in five languages, which launched on the fifth anniversary of the protest that started the Egyptian revolution.
It's called Democracy Dialogue and its unique initial content is six short videos—with four more soon to come—drawn from a six-hour conversation in November 2012 between two prominent figures: Mohamed ElBaradei, a Nobel Peace Prize laureate and leading voice at that time in Egypt's democratic opposition, and Rajmohan Gandhi, a peace activist, grandson and biographer of the Indian independence leader Mahatma Gandhi, and a research professor (now emeritus) at the University of Illinois.
The Democracy Dialogue website provides democracy education in five languages, aimed primarily at a youthful audience. Her first goal in producing the videos was to create material for online global education classes on themes around democracy, education and global citizenship, but she also had a wider audience in mind. All the videos are available on the website and on YouTube, through channels for each of the five languages.
To appeal to a younger audience, the videos don't focus just on the two men talking, but incorporate music, historical video footage, photos and other elements, Herrera said.
"The audience I want to reach isn't necessarily reading a lot, but they are watching video content, including things that are thought-provoking and serious," said Herrera, director of the Global Studies in Education program. "So I'm trying to find ways to create material that aligns with my idea of 'social media public pedagogy.' I'm aiming to make videos with substantial content – videos that are relevant to contemporary politics and movements, but that also go into history, ideas and theory in ways that can engage a younger and more general audience."
Read the full article by Craig Chamberlain of the Illinois News Bureau.