School violence prevention project to focus on mobile apps, peer dynamics
by Sharita Forrest / Nov 9, 2015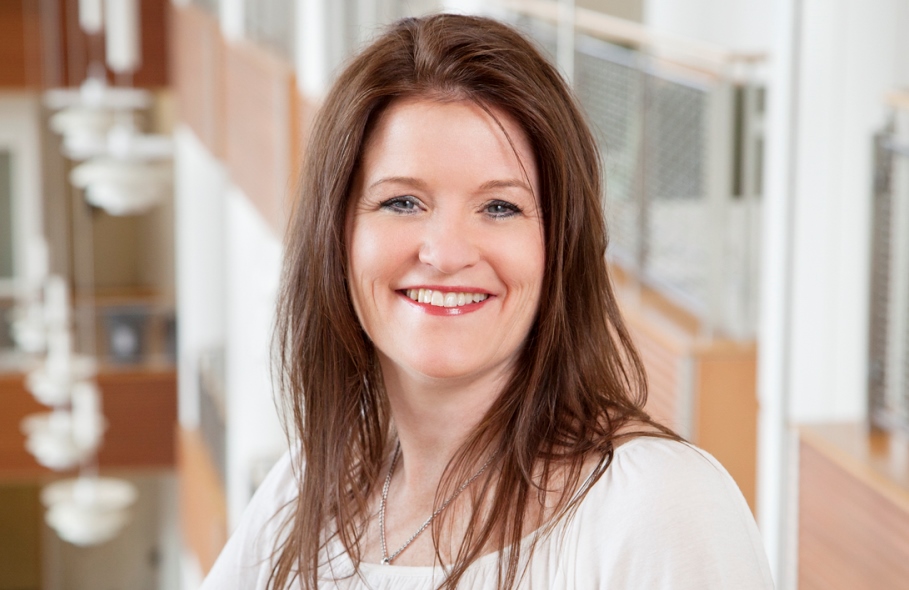 Gutgsell Professor Dorothy Espelage is the co-principal investigator on Project SOAR, an intervention funded by the U.S. Department of Justice's National Institute of Justice that will utilize high school students' awareness of peer behavior and their cellphones to prevent school violence. Experts on youth violence, bullying, and school climate issues in Illinois and Oregon are teaming up to develop a comprehensive school safety intervention that will use mobile and high school youths as key change agents in preventing violence in school.
Project SOAR, which stands for Student Ownership, Accountability and Responsibility, is intended to promote student involvement in school safety, utilize students' knowledge of peer dynamics to prevent victimization, and apply restorative justice measures.
The $1.6 million project is a component of a larger $5.6 million award from the Department of Justice's National Institute of Justice to IRIS Educational Media, a behavioral research and development firm in Eugene, Oregon, that will house and administer the project.
Project SOAR is driven by recent research that indicates violent behavior by some students is provoked by prolonged victimization and the desire for revenge.
"To date, approaches to promoting school safety at the high school level have been less successful than efforts in kindergarten through eighth grade settings," Espelage said. "Scholars have argued for greater involvement of youths working closely with school staff to promote restorative practices and to consider how technology can promote school safety. To this aim, Project SOAR takes a comprehensive approach to school safety in local high schools through working with youths to give them a voice in developing the project's components."
Espelage holds appointments as the Hardie Scholar and the Edward William and Jane Marr Gutgsell Endowed Professor of Education at Illinois. She is a nationally recognized expert on bullying, sexual harassment, homophobic teasing, and dating and gang violence.
Read the full Illinois News Bureau article by education editor Sharita Forrest.