SCE provides valuable experiential programming, enlightening experiences
by the College of Education at Illinois / Sep 14, 2015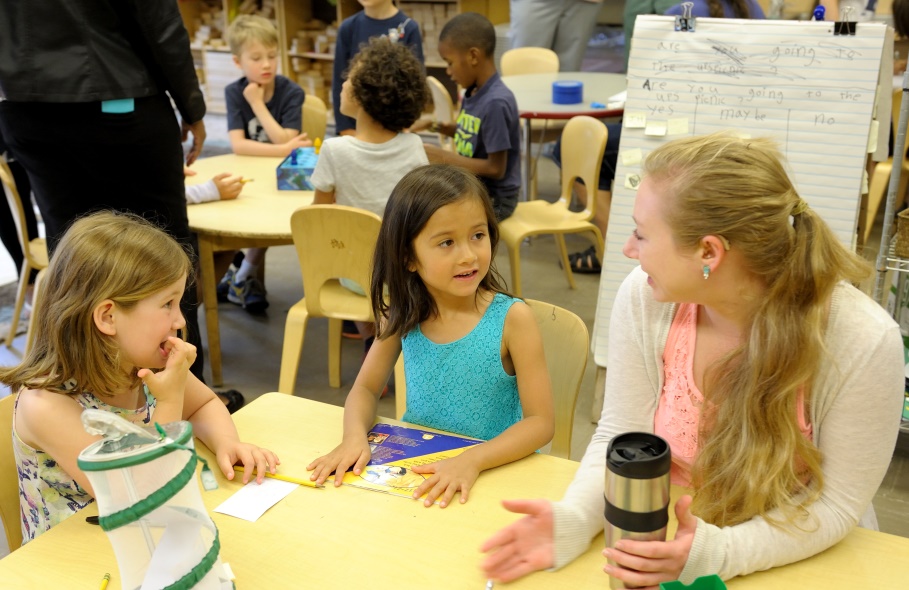 Student recruitment, building and sustaining relationships with cooperating teachers, placement of students, and evaluations of clinical programs—School and Community Experiences (SCE) in the College of Education is the go-to place for many students' needs.
"There are so many stakeholders we work hard to collaborate and communicate with to sustain the best programs for our students, early in their program all the way through to completion," said Director Jay Mann.
From coordinating all aspects of field placements for student teachers in secondary, elementary education, and early childhood education to providing assistance in the teacher licensure process, SCE actively coordinates placements and activities for the largest number of teacher education candidates on campus.
SCE is at the forefront of the College's newly redesigned teacher education program with the development of a new course called Identity and Difference in Education.
The newly named SCE (formerly the Office of Clinical Experiences) reflects the College's aspiration to provide experiential placements for students in both community and school settings. SCE offers services to teacher candidates from the time they are admitted and throughout their teacher education programs, all the way to graduation.
"I like to think about the work we do like the hub of a wheel and spokes going out in different directions," Mann said. "Everything filters in some way or another through SCE."
SCE is at the forefront of the College's newly redesigned teacher education program with the development of a new course called Identity and Difference in Education. Encouraging students to think about their socially positioned roles, EDUC 201 offers active and community-based learning by students through collaborative engagement with participating organizations in Champaign-Urbana.
For instance, this fall students will have the opportunity to learn through experiential training at organizations such as the Don Moyer Boys and Girls Club, the Urbana Park District, the LGBT Resource Center, and the Campus Bike Center.
Mann said the idea behind these new field placements is grounded in the College's mission of promoting social justice and issues of diversity. Teacher candidates who want to be effective in the classroom, Mann said, must understand their students beyond the walls of their workplace.
"We want our students to begin to think about children in community contexts before they think about them as students in school," said Mann, "and this means elements such as their families, their neighborhoods, and their communities. By seeing the kids in these other elements first, they can then use those observations and experiences as an asset to inform the way they serve them as teachers."
SCE is fortunate to manage partnerships and have sustained relationships with school districts within a 60 mile radius that assist with regular placements for early field experience. Additionally, SCE works extensively with districts in suburban Chicago and Chicago, where full-term students in the spring are annually placed.
The suburban student placement relationship includes an exclusive connection with Arlington Heights Township District 214, a major suburban district outside of Chicago. Mann said the Arlington Heights school district leads seminars and training sessions that are tailored to Education at Illinois students.
"We can pretty much guarantee that every spring semester the Arlington Heights district will take upward of about 20 of our secondary education candidates and place them across their multiple campuses," said Mann. "It's a great opportunity and shows the benefits of a long-term relationship."
SCE also works with the Career Center at Illinois to provide career and employment assistance, leveraging the relationships with school districts and hiring administrators to afford candidates access to exciting professional opportunities after graduation.
These relationships, Mann said, allow all Education students seeking licensure to be placed into a student teaching location and to find teaching positions as Education alumni. He views the work that SCE provides as win-win relationships that cycle back to the College.
"We want students to leave the University with a positive outlook and perspective on their Education at Illinois experience, and we want to maintain a lifelong connection with them," he said.