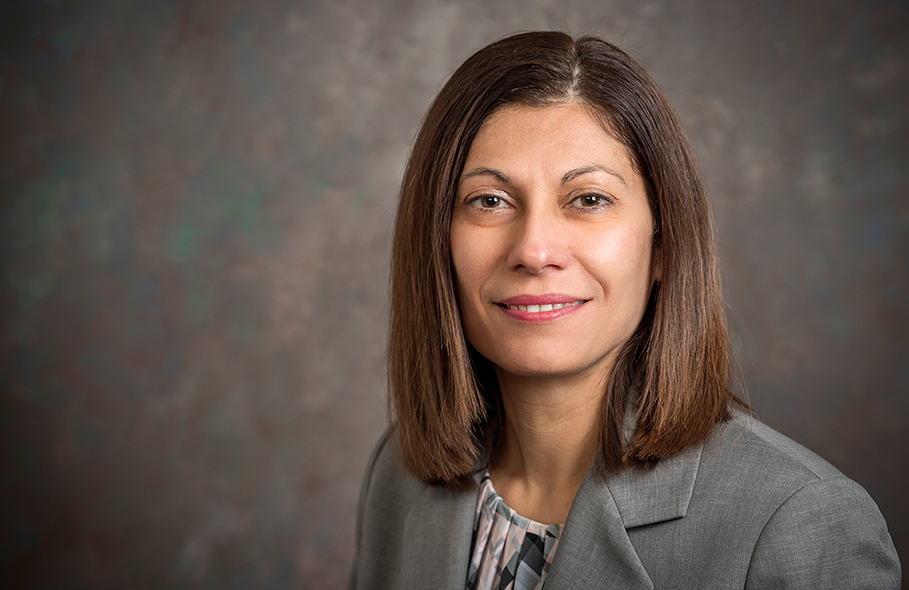 Chrystalla Mouza was the director and Distinguished Professor of Teacher Education specializing in educational technology in the University of Delaware's School of Education, and a professor of computer and information sciences in Delaware's College of Engineering.
Mouza earned an Ed.D., M.Ed., and M.A. in instructional technology and media in education from Teachers College, Columbia University and completed postdoctoral work at the Educational Testing Service. She has expertise in learning sciences and teacher learning, applications of technology in K-12 classrooms, teaching and learning outcomes in ubiquitous and mobile computing environments and computer science education.
Mouza is a principal investigator on several projects funded by the National Science Foundation to advance computer science education through sustainable partnerships, teacher professional development and community engagement. She also has served as a principal investigator on several projects funded by the Delaware Department of Education to improve teacher quality in high-need schools. Previously, she was the learning scientist on two National Science Foundation projects aimed at improving climate change education by providing effective professional development to teachers. Mouza has received multiple awards, including the 2010 Distinguished Research in Teacher Education Award from the Association of Teacher Educators.
In addition to publishing her own work in key outlets, Mouza serves as editor of the journal of Contemporary Issues in Technology and Teacher Education. She is also on the editorial board of various journals, including the Review of Educational Research, the Journal of Technology and Teacher Education and the Journal of Research on Technology in Education. She provides editorial assistance to numerous other journals, conferences and book publications.
Learn more about Dean Mouza from the Illinois News Bureau.