Dean's Distinguished Lecture Series
Providing meaningful scholarship for the future of Illinois
The College of Education engages faculty and students with leading senior scholars in different fields of educational scholarship
Dean's Diversity Lecture Series
The College of Education provides rich opportunities for students, faculty, and staff to hear from internationally renowned scholars who address important issues of diversity. To broaden these efforts, the College sponsors the Dean's Diversity Lecture Series, which encourages ongoing introspection on timely issues of equity and diversity. These talks offer a space for productive dialogue about concerns such as perceived inequities, biases, and microaggressions that impact our campus community.
This academic year, the College has invited speakers whose expertise encompasses a unique set of topics. Speakers were chosen based on feedback from last year's attendees. The lectures provide action oriented strategies for concrete institutional change. Attendees walk away with new ideas on how to support each other as a campus community while also working towards healing in the face of injustice. Each of the distinguished scholars will deliver a lecture that is open to the campus community at the Illini Union. Also, there are a number of ways to access the lecture series via a video of each speaker's talk featured on this website, or a podcast interview of the speaker followed by a blog, which are made available by the Office of Community College Research and Leadership (OCCRL).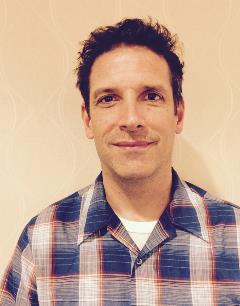 Dr. Paul Gorski
Founder and Lead Equity Specialist, Equity Literacy Institute
Monday, November 18
12:00 - 1:00 p.m.
210 Illini Union
Why We Need Racial Equity Literacy More than We Need Cultural Competence: Principles for Antiracist Action in P-20 Education
In most U.S. education institutions, people who are outspoken about racism face harsher repercussions than those who are quietly perpetuating racist policies and practices. Too often, racial equity efforts are paced to prioritize the comfort of people resisting the efforts over an unbending commitment to racial justice. What's rewarded is the illusion of racial equity; what's punished is the demand for antiracism. What might our racial justice efforts look like if they were driven by that antiracism commitment? In this talk, Dr. Gorski will share a set of basic principles he calls the basic principles of equity literacy to help avoid common racial equity detours and maximize the transformative potential of our racial justice work in education.
Dr. Paul Gorski is the founder of the Equity Literacy Institute and EdChange. He has 20 years of experience helping educators strenghten their equity efforts in classrooms, schools, and districts. He has worked with educators in 48 states and a dozen countries.
This lecture is co-sponsored by the University of Illinois Office of Inclusion and Intercultural Relations.