Dean's Distinguished Lecture Series
Providing meaningful scholarship for the future of Illinois
The College of Education engages faculty and students with leading senior scholars in different fields of educational scholarship
Dean's Diversity Lecture Series
The College of Education provides rich opportunities for students, faculty, and staff to hear from internationally renowned scholars who address important issues of diversity. To broaden these efforts, the College sponsors the Dean's Diversity Lecture Series, which encourages ongoing introspection on timely issues of equity and diversity. These talks offer a space for productive dialogue about concerns such as perceived inequities, biases, and microaggressions that impact our campus community.
This academic year, the College has invited speakers whose expertise encompasses a unique set of topics. Speakers were chosen based on feedback from last year's attendees. The lectures provide action oriented strategies for concrete institutional change. Attendees walk away with new ideas on how to support each other as a campus community while also working towards healing in the face of injustice. Each of the distinguished scholars will deliver a lecture that is open to the campus community at the Illini Union. Also, there are a number of ways to access the lecture series via a video of each speaker's talk featured on this website, or a podcast interview of the speaker followed by a blog, which are made available by the Office of Community College Research and Leadership (OCCRL) at www.occrl.illinois.edu.
Upcoming Talks
José Ángel N.
Tuesday, Sept. 19
Illini Union, Room 104
Noon-1 p.m.
Speaker José Ángel N. is the author of Illegal: Reflections of an Undocumented Immigrant, which was published by University of Illinois Press in 2014. The timely book is a compelling memoir about José Ángel's quest to build a new life in the U.S. With bravery and honesty, he details the constraints, deceptions, and humiliations that characterize alien life within the shadows of society.
During his presentation, José Ángel N. will talk about how having access to higher education has served as a counterbalance to the challenges of living as an undocumented immigrant. He will focus on how our shared humanity unites us, despite the current political climate.
Z Nicolazzo
Tuesday, December 5
Illini Union, Room 104
Noon-1 p.m.
"Wedge Politics: The Current Transgender Backlash and its Effects in Educational Settings"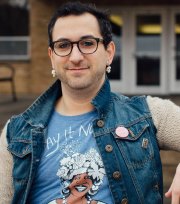 Northern Illinois University scholar Z Nicolazzo is an assistant professor in the adult and higher education program and a faculty associate professor in the Center for the Study of Women, Gender, and Sexuality. He is the co-author of Trans* in College: Transgender Students' Strategies for Navigating Campus Life and the Institutional Politics of Inclusion.
During his talk, Dr. Nicolazzo will discuss how the use of the transgender community to to further wedge politics is built upon misogyny, racism, and sexism. He will talk about how this political strategy impacts transgender people in K-12 and higher education, and he will explore ideas for furthering transformational thinking and practice.
Aurora Chang, Loyola University Chicago
Thursday, January 25, 2018
Illini Union, Room 104
Noon-1 p.m.
Past Talks
Wednesday, May 3
Noon Illini Union lecture: Racial Equity in Higher Education - Cultivating the Gifts and Talents of Faculty of Color (Room 210)
3 p.m. fireside chat with College of Education students, faculty and staff in Education building, Room 242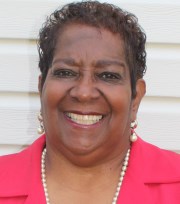 Dr. Linda Tillman, University of North Carolina at Chapel Hill
Professor Emerita of Educational Leadership, School of Education
Dr. Tillman is a nationally recognized scholar and leader in higher education. Her research and scholarship focuses on school leadership, the education of all children in K-12 education, and culturally appropriate approaches to investigations.
Racial equity continues to be an important topic in the landscape of higher education. A key aspect of it is the role of higher education administrators in recognizing and facilitating a diverse campus that promotes and supports its faculty so that they can make contributions to students, the campus, and society. Thus, higher education administrators should be committed to cultivating the talents of all faculty, particularly those of color who often encounter challenges in the realms of recruitment, promotion, and tenure. This lecture will focus on some of the challenges faced by faculty of color, particularly in predominantly white institutions, and strategies for cultivating the gifts and talents of these scholars.
Watch the video of Tillman's talk.
Tuesday, April 18
Noon Illini Union lecture: Scholar Activism and Self-Care in an Era of #BlackLivesMatter (Room 210)
3 p.m. Fireside chat with College of Education students, faculty, and staff (Education building, Room 16)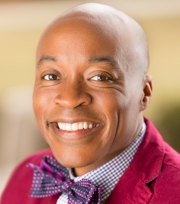 Dr. Stephen John Quaye
Associate Professor in Student Affairs in Higher Education Program, Miami University
Dr. Quaye's research and teaching focus on how to enable undergraduate and graduate students to engage in difficult issues such as oppression. He also pursues how storytelling is used as an educational tool to foster reflection and learning across differences.
Since 2014, public student activism has been on the rise. Black Lives Matter activists have used protesting, teach-ins, and meetings to call attention to racism on campus and in society. What's often missing from the conversations about activism, however, is how scholars engage in it. What is their role and how do they practice self-care alongside the onslaught of media attention to black people being killed? Dr. Quaye will make a case for scholar activism and discuss how scholars blend their activist identities with their scholarship. Additionally, he will explore the possibilities and challenges of scholar activism and strategies for practicing self-care in the midst of activism.
Watch the video of Quaye's talk.
Thursday, April 13
Noon Illini Union lecture: Developing and Retaining Leadership Talent - Fostering Advancement for Diverse Faculty and Staff (Room 104)
3 p.m. fireside chat with College of Education students, faculty, and staff in Education building, Room 16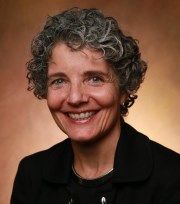 Dr. Pamela Eddy
Professor in Educational Policy, Planning, and Leadership, College of William and Mary
Dr. Eddy's research interests include community college leadership and development, organizational change and educational partnerships, gender roles in higher education, and faculty development.
This session will focus on the portrait of today's college leaders, which shows that top positions remain stubbornly filled by white males and suggests strategies for rethinking constructions of leadership ideals. Despite leadership development programs targeting women and diverse leaders, these populations have not obtained equity in leadership ranks. New visions of leadership require questioning who can be considered for leadership and where leadership occurs. Development of mid-level leaders and changing norms of who gets access to leadership development can provide leverage for change. Questioning underlying assumptions about leadership is required for true change to occur, however, and both individuals and institutions can contribute to building the new models of leadership. Institutional policy can help create a climate that fosters more diverse leadership and addresses structural issues that remain as barriers. Colleges and universities need to tap into the talent of all potential leaders.
Watch the video of Eddy's talk.
Tuesday, Feb. 14
Illini Union Lecture: Hidden in Plain Sight - The Black Women's Blueprint for Institutional Transformation in Higher Education
Fireside chat with College of Education students, faculty, and staff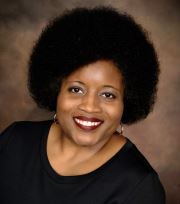 Dr. Lori Patton Davis
Professor in Higher Education and Student Affairs, Indiana University
Dr. Patton Davis's research focuses on African-Americans in higher education, critical race theory in postsecondary contexts, and college student development.
Given the current socio-political climate in the U.S. and on college campuses, a number of questions have emerged regarding the role of higher education in addressing oppression and systemic inequities. Concerns about the capacity of higher education institutions to engage in substantive change are among the most critical issues facing institutional leaders, faculty, and students. In this presentation, Dr. Patton Davis will argue that efforts to address societal inequities and those situated in higher education might be best implemented by examining black women's work and contributions. Dr. Patton Davis will offer concrete examples of the strategies black women have enacted toward change, and she will provide an explanation regarding the seeming reluctance to acknowledge black women's labor despite the benefits gained by numerous populations. Dr. Patton will discuss the overwhelming invisibility of black women's contributions, as well as the need for a more intersectional approach to institutional transformation that is grounded in the traditions, intellect, and work of black women.
Watch the video of Patton Davis's talk.
Tuesday, Feb. 7
Illini Union Lecture: I Am "The People" - Understanding Latina/o Educational Pathways from the Perspectives of Scholar and Subject of Inquiry
Fireside chat with College of Education students, faculty, and staff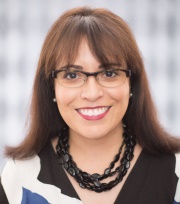 Dr. Michelle Espino
Assistant Professor of Higher Education; University of Maryland, College Park
Michelle Espino's research centers on understanding community contexts and institutional responses associated with educational achievement and outcomes along the academic life course for racial/ethnic minorities.
Drawing from critical race methodologies and Chicana feminism, Dr. Espino will discuss the slow advancement of Latina/o students, administrators, and faculty along an educational pipeline that is rooted in historical and current inequities. She will emphasize the critical nature of research that co-constructs and co-interprets the realities experienced by participants and the researcher at particular moments in time and across familial, community, and educational contexts. Dr. Espino will discuss the responsibility of offering scholarly work with care and respect; attending to power dynamics as interviewer, narrator, and subject; and weaving together participants' lived experiences and her own in order to transform traditional paradigms and practices that hinder Latina/o educational attainment.
Watch the video of Espino's talk.
Friday, Dec. 2
Illini Union Lecture: Minding the Gap - The Distance Between Compositional Diversity and Institutional Transformation
Fireside chat for College of Education faculty and staff
Dr. Dafina-Lazarus Stewart
Professor of Higher Education and Student Affairs, Bowling Green State University
Dr. Dafina-Lazarus Stewart is a scholar, educator, and activist focused on empowering and imagining futures that sustain and cultivate learning, growth, and success of marginalized groups in the U.S. higher education institutions.

During the last three academic years, colleges and universities nationwide have been in the news as student demands from racially minoritized students, particularly black students and their accomplices, have gone viral via social media. The current generation of student activism by black students is calling for direct actions, tangible outcomes, and greater institutional accountability for creating and sustaining campus environments that are more diverse and inclusive. Incidents of racial microaggressions against minoritized faculty, staff, and students continue despite pledges to increase the numbers of faculty, staff, and students of color; sizeable commitment of dollars; and notable gains in the racial and ethnic diversity of certain parts of campus. In this public lecture, Dr. Dafina-Lazarus Stewart will call attention to the gap between focusing attention on compositional diversity and actually doing the work necessary to foment and sustain institutional transformation toward greater racial justice.
College fireside chat lecture
Dr. Dafina-Lazarus Stewart wrote in a blog post that became viral a love letter to minoritized faculty members in colleges and universities. Stewart shared cautions, encouragement, and blessings gained at the beginning of zir 16th year of teaching, research, and service in the academy. Ze's ultimate message was to affirm the camaraderie of minoritized faculty, urging others to "create a life that can transport [them] beyond" the dysfunction of the academy. In this intimate conversation held at the College of Education, Dr. Stewart will talk further about love and critical hope as imperatives to reaching wholeness in the academy.
Watch the video of Stewart's talk.
Thursday, Dec. 1
Illini Union Lecture: Reframing Social Justice - A Discussion on Plantation Politics, Neoracism, and Critical Race-Tempered Radicalism
Fireside chat with College of Education graduate students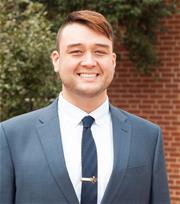 Dr. Dian Squire
Visiting Assistant Professor, Iowa State University
Dr. Squire's research focuses on issues of diversity, equity, and justice in higher education. He focuses on access to graduate education and the experiences of diverse graduate students.
In a neoliberal era with heightened racial tension, universities must examine the ways they include communities of color and fundamentally reshape their organizations to support the holistic learning and development of the growing diversity on campuses. In the wake of material instances of white supremacy, it is no longer enough to provide statements of support, minor policy changes, or conduct another campus climate survey. The evidence is clear: U.S. colleges and universities are built upon historical roots of racism and white supremacist normativity, which needs to change. Through the exploration of three frameworks, Dr. Dian Squire will help students, faculty, and staff work toward racial justice. Attendees will leave with the knowledge to reframe the way they examine current institutional organizations as shaped by their white supremacist histories and discover more in the way of international graduate admissions infused with neoracist and neoliberal action. By exploring the formation of universities and providing two contemporary manifestations of whiteness, one can more easily name and deconstruct oppressive systems to reconstruct just and liberating opportunities.
Watch the video of Squire's talk.