The Update is a weekly digest of news and opportunities for College of Education undergraduate students.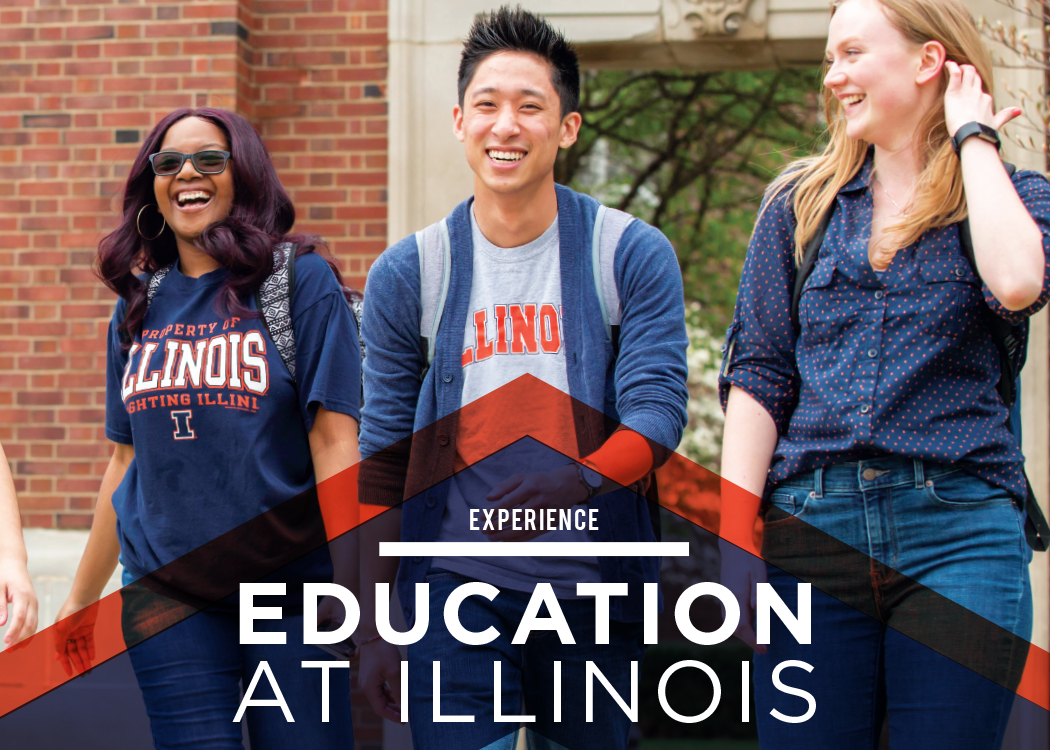 Trey Harris, Middle School Education
I decided to go to Illinois based on four factors: location, size, opportunity, and cost.
Raquel Caneva, Elementary Education
I am bilingual. My mom's family is from Mexico, and so I grew up speaking in Spanish to my mom and then speaking in English to my dad.
Nia Curtis, Elementary Education
I knew that I wanted a classroom and space where I could teach children.
Xue Yan Chen, Learning & Education Studies
Xue Yan Chen received a $1,050 Undergraduate Research Support grant for her capstone project.
Kevin Ho, English major and Secondary Education minor
I chose Illinois in an effort to step out of my comfort zone and place myself in a setting where I would be challenged and have a huge opportunity to grow as an educator, leader, and friend.
Danielle Golob, Special Education
One thing that I really enjoy about the College of Education is how understanding the professors are.
Claire Follis, Learning & Education Studies
I love how small the college is, I felt like I could build relationships with my professors easily and that they were there to support me.
Matthew Sondag, Early Childhood Education
The College of Education is filled with kind, hardworking individuals who share the same passion for education.
Sam Fishman, Special Education major
I was inspired to go into the field of education by my parents commitment to public service.